Curing Calf Pain & Shin Splints!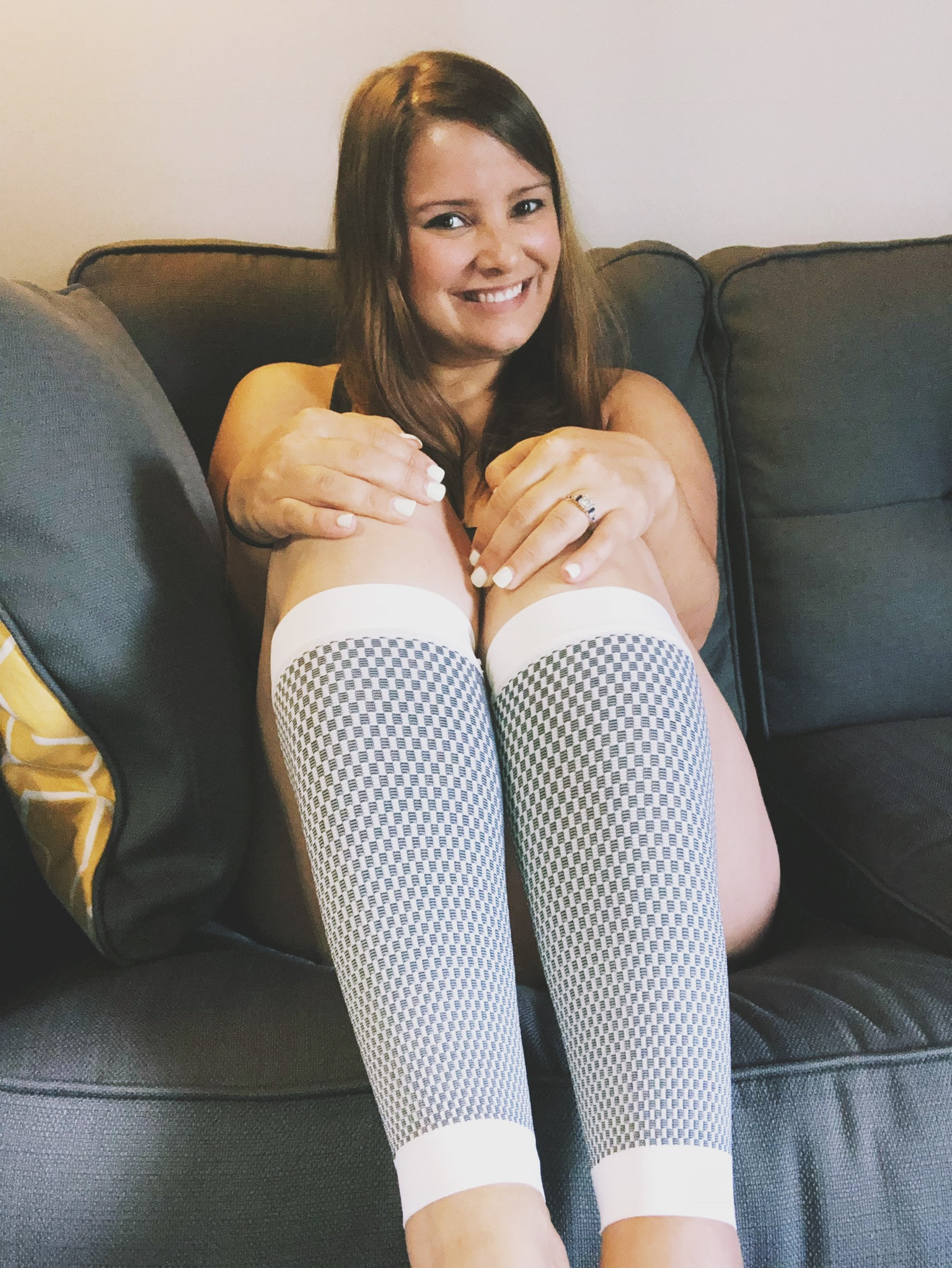 You guys, I just can't get enough of these products from Treat My Feet!  Between Christopher working on his feet all day and dealing with plantar fasciitis, and me having really bad feet & leg pain after coordinating a wedding all day or completing a super tough leg day at the gym, Treat My Feet products are filling up our home.  They just have so many different products that are FDA registered for pain relief and they ALL work!
Here is the latest addition to our foot/ankle/leg pain relief items...the Treat My Feet Leg Compression Sleeves.  Not only do they encourage circulation through your calves and help with pain, but they also help with shin splints!  This makes them great for runners, weightlifters, and anyone who works on their feet all day.  If you're in retail, the wedding industry, an athlete, a nurse, or any other career where you're constantly on your feet, you should definitely look into these! (I'm wearing a size Small for reference.)
The fabric is very comfortable and breathable - made with interlocking stitching for maximum compression and moisture wicking material that helps prevent them from getting drenched with sweat.  If you don't like them, there is a 100% money back guarantee, but trust me when I say that after trying them, you won't want to take them off!
[amazon_link asins='B01NABIRXS,B076HB2S38,B01AOM52E2,B01J0EIGB6,B078KPQHD6,B078KP3FLL' template='ProductCarousel' store='thisisabourbo-20' marketplace='US' link_id='164d1dc3-886f-11e8-9203-7dd4354b53d3']