Top 7 Wedding Cake Trends for 2018
Wedding planning mode for 2018 is in full swing and one item you don't want to forget about is your cake (not like you would anyway, right)!  Just like the dress styles, the color combos, and the music, some cake trends are fading while others are about to hit the industry at full force! Cakes are one of my favorite aspects of a wedding because every single one is different.  You may have your baker copy a cake design that you like, but there will still be some differences.  The flavor combinations are also endless - bourbon chocolate, raspberry champagne, pistachio, marble, etc.
[amazon_link asins='B00UAJ7XIS,B004GXB5YM,B0068OWGE0,B0171F2HL6,B015T86H9A,B01NCBDUUO,B003B452AU,B01DISPQJ0,B01C9MW8Z6,B0798WF3X1' template='ProductCarousel' store='thisisabourbo-20' marketplace='US' link_id='4d81dc31-382d-11e8-995f-b53658f16e22']
I do have to say that I was mentally disgusted the first time I coordinated a wedding that had a cake with a pistachio tier...but I was also intrigued and I needed to try at least one bite.  That way I could confirm how gross it was.  Except it wasn't!  Holy hell, it was probably the best wedding cake I'd ever had!  SUPER moist and it didn't taste like actual pistachios, which if you haven't guessed by now, I think pistachios are awful.  Come to find out, some cake bakers typically use pistachio pudding to make the pistachio cake which is why it stays so soft.  It almost literally melts in your mouth.  Now every wedding I attend or coordinate, I PRAY to the cake gods that there's a pistachio layer!
As a wedding planner & coordinator, I typically verify the cake flavors when the baker drops it off so that I can let the caterers or whoever is cutting the cake know what to tell the guests. (But also to give myself plenty of time to decide which flavor I'll try later on!)  After that, I sneak a picture because I'm always so impressed at the intricate details and the different designs of every cake.
Naked Cakes
One cake style that I started seeing a bit of last wedding season is naked cakes!  I've seen slightly naked and I've seen just about fully naked!  I love the fact that naked cakes are a thing because it gave me an excuse when my parents gave me the task of icing the Easter cake, which I am NOT good at.  Haha!  They tried to tell me I didn't put enough icing on, so I pulled up my Pinterest board Wedding Cakes - Naked Cakes and said that the cake I made was trending.  BOOM!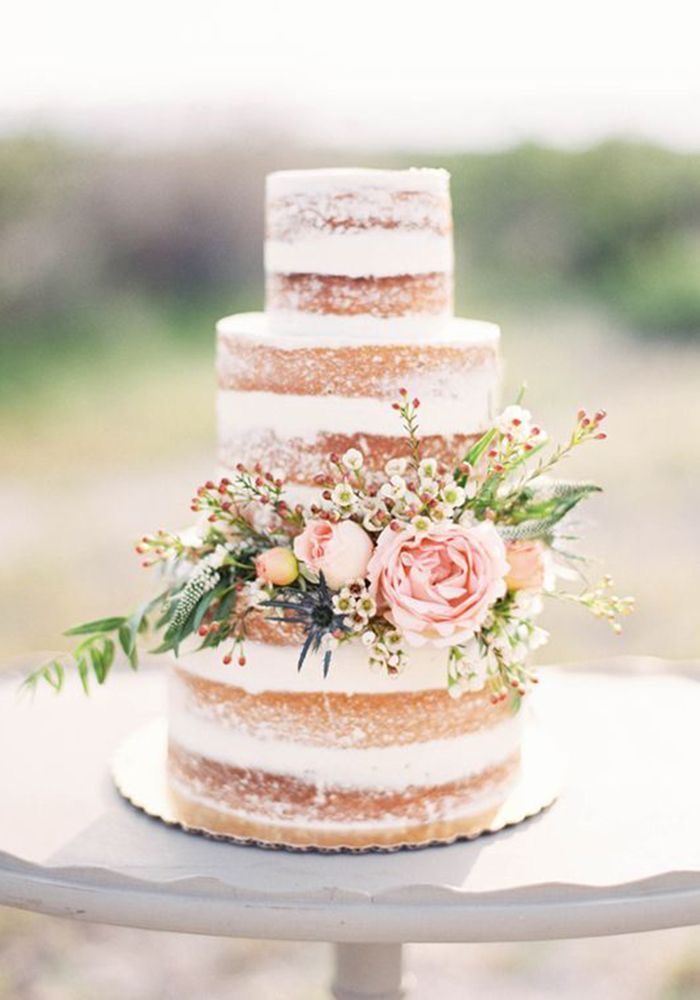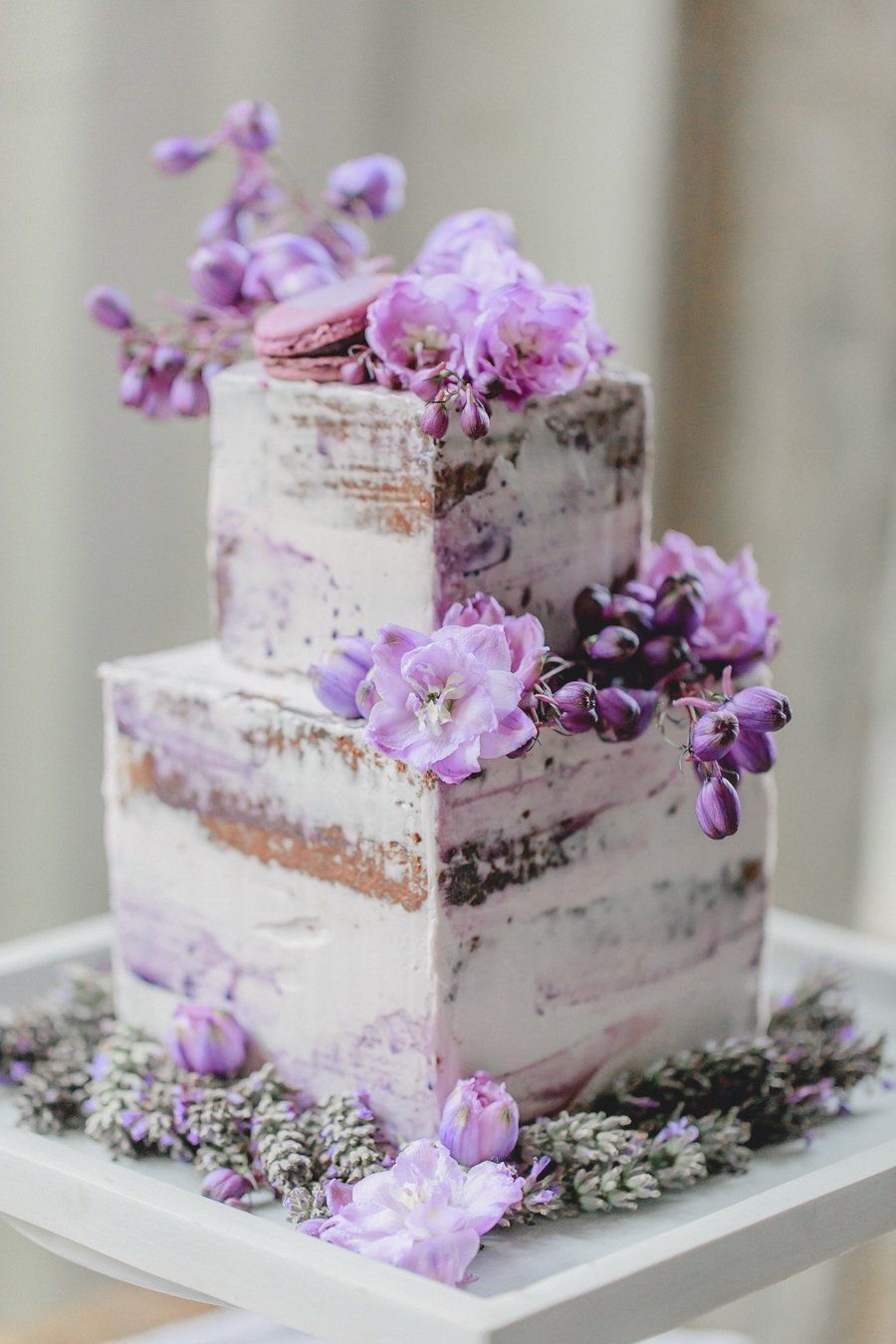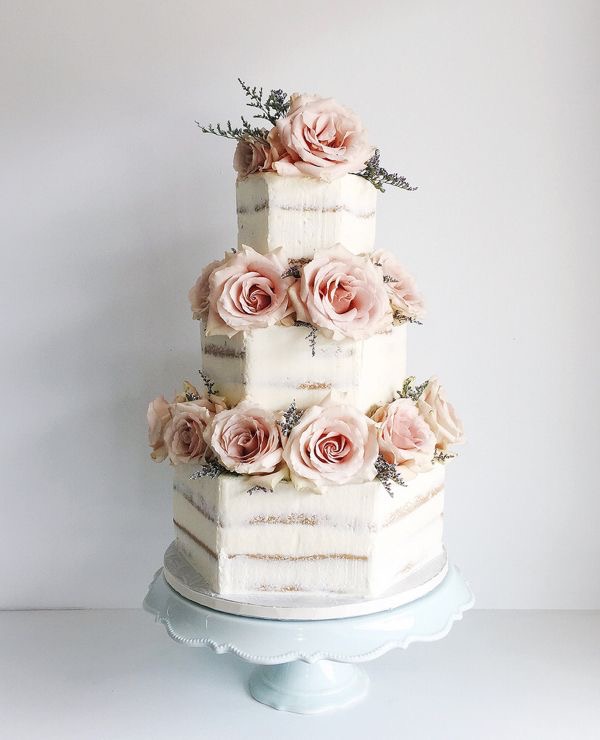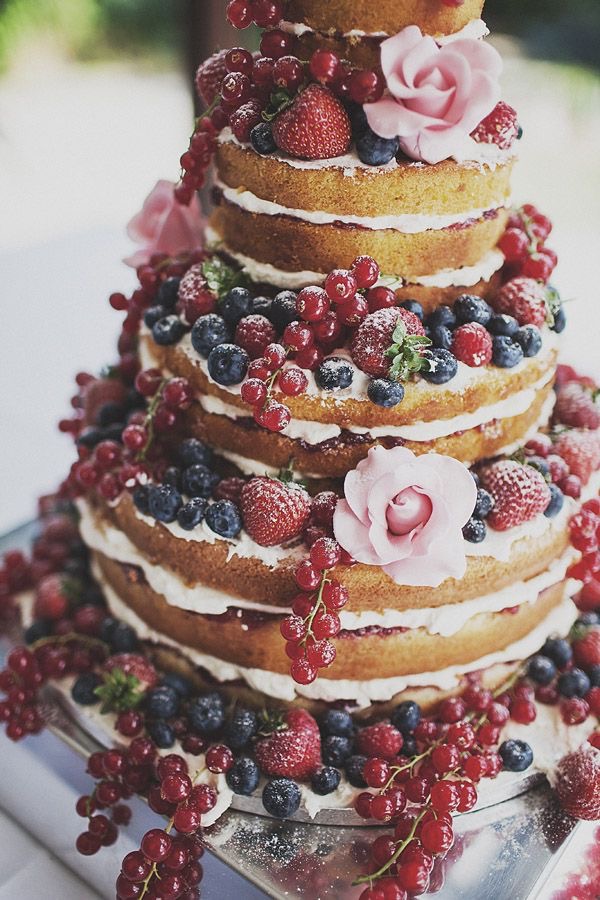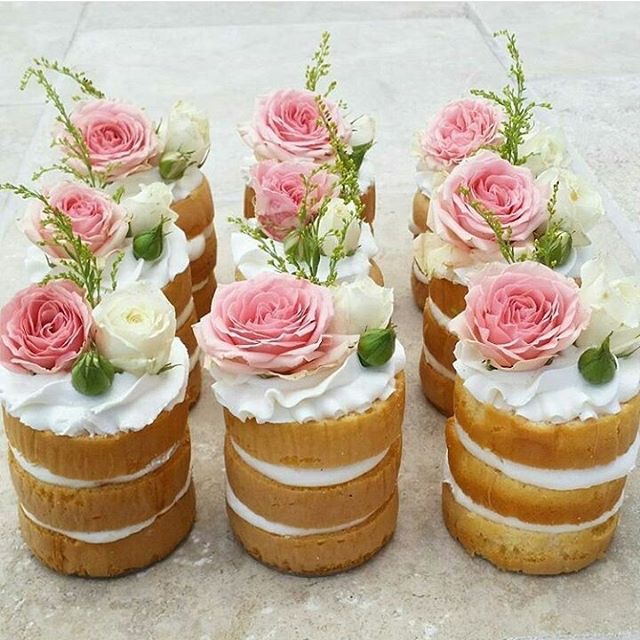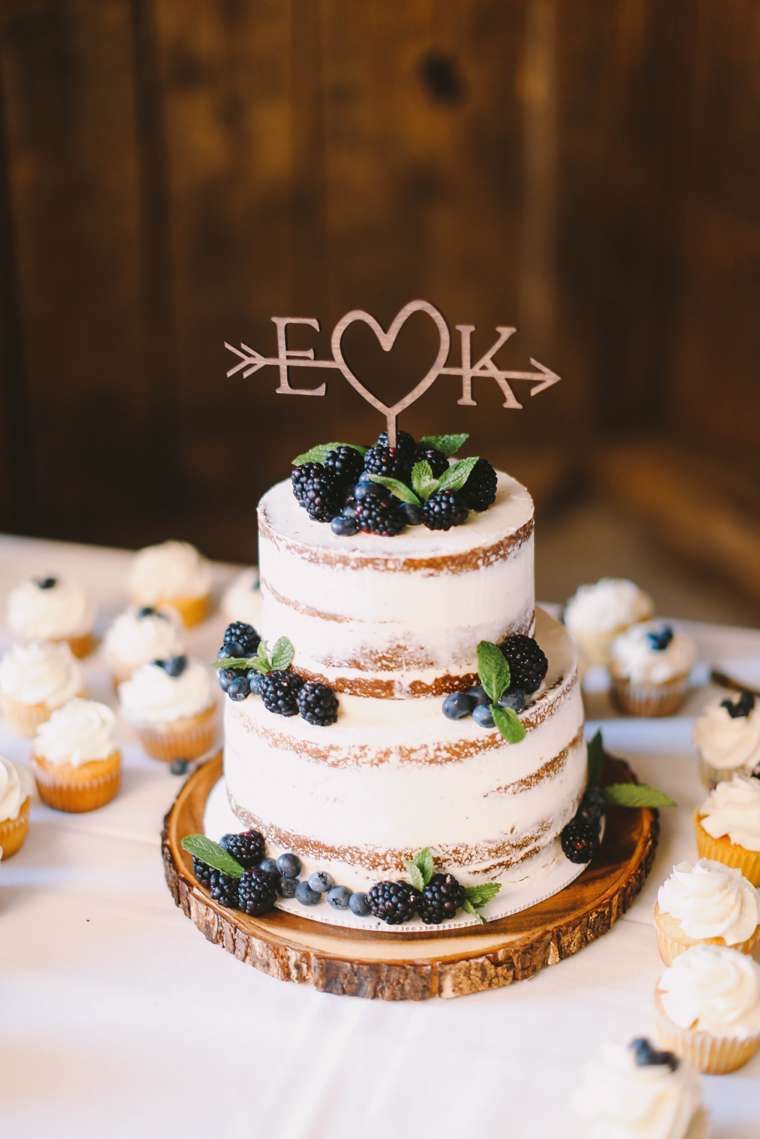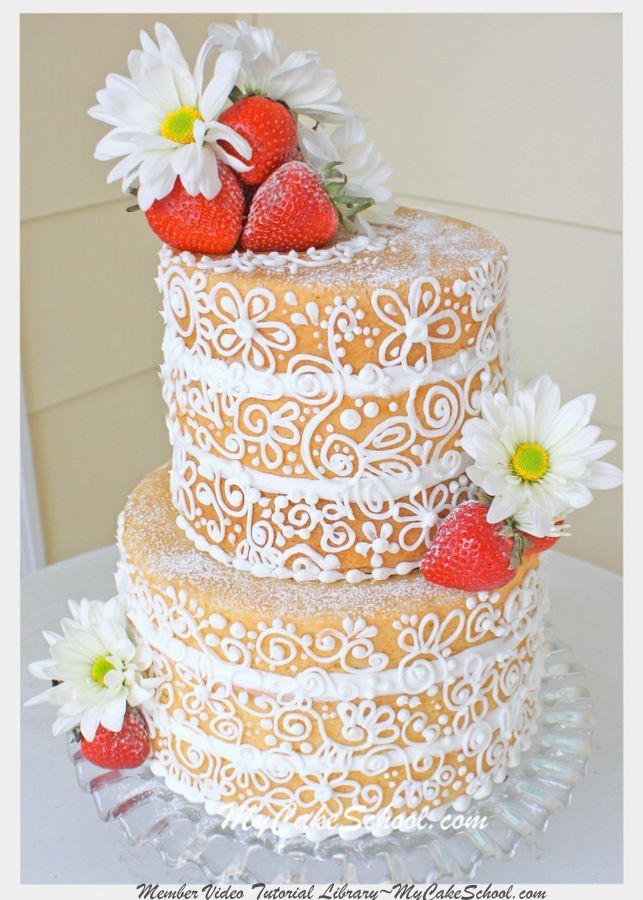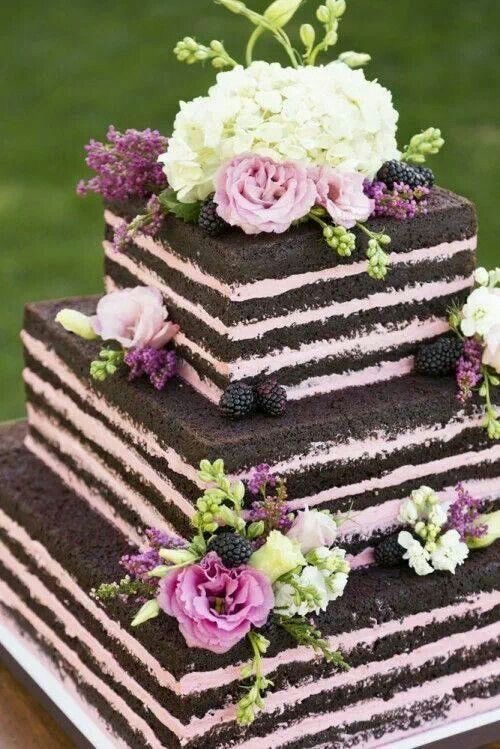 Naked Cake Photos via: 1 / 2 / 3 / 4 / 5 / 6 / 7 / 8 / 9 / 10 / 11 / 12 / 13 / 14
Geometric Cakes
Couples are starting to stray away from the traditional round or square tiers and I'm so excited.  Keep a look out this wedding season for hexagon or other polygon-shaped cakes!  The cakes that are made with traditionally shaped tiers may even have some geometric designs or cake toppers on them.  FYI, my former-geometry teaching mother would be super proud of me for using these words ;) I'm sure she would also be proud of anyone ordering a cake like these too!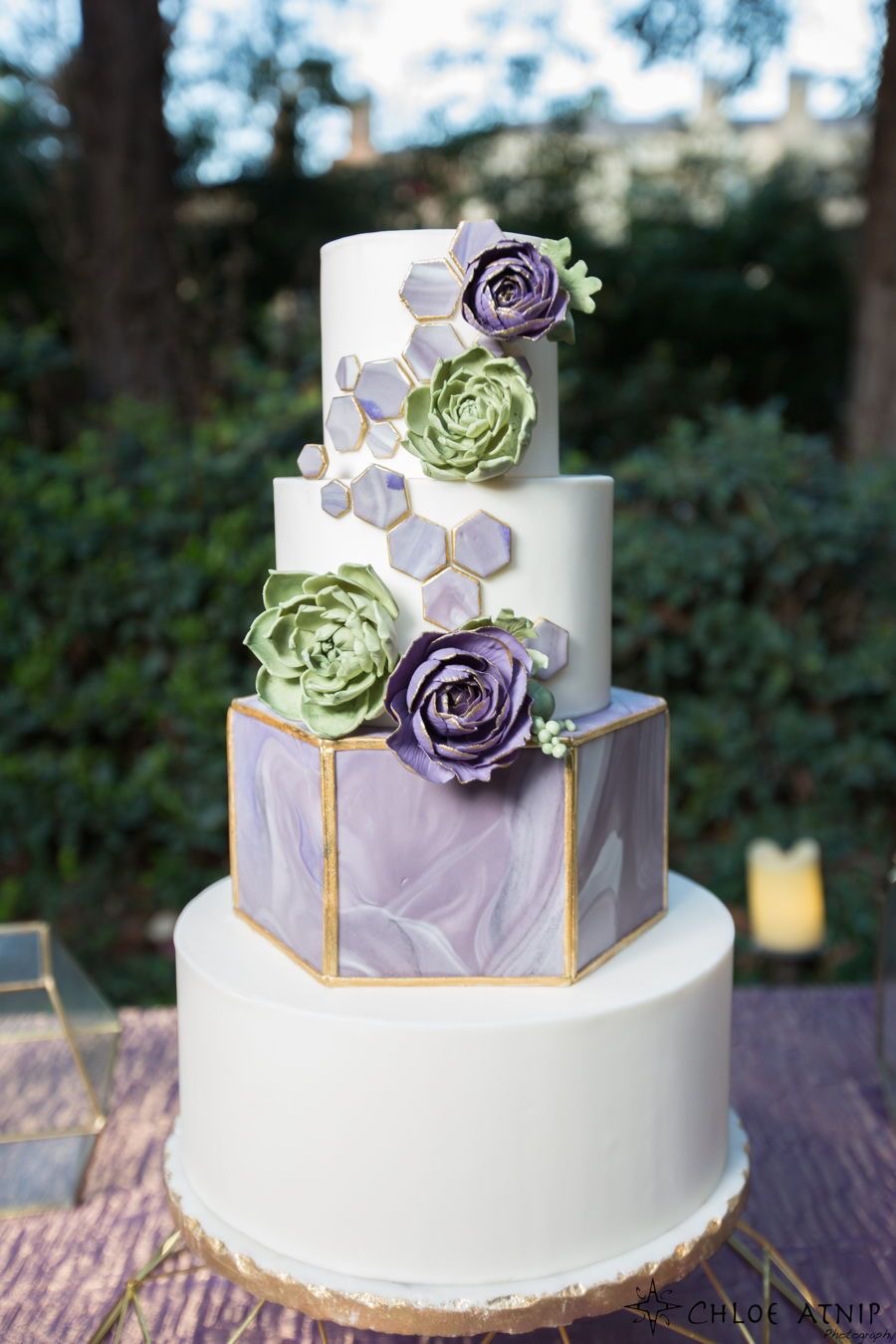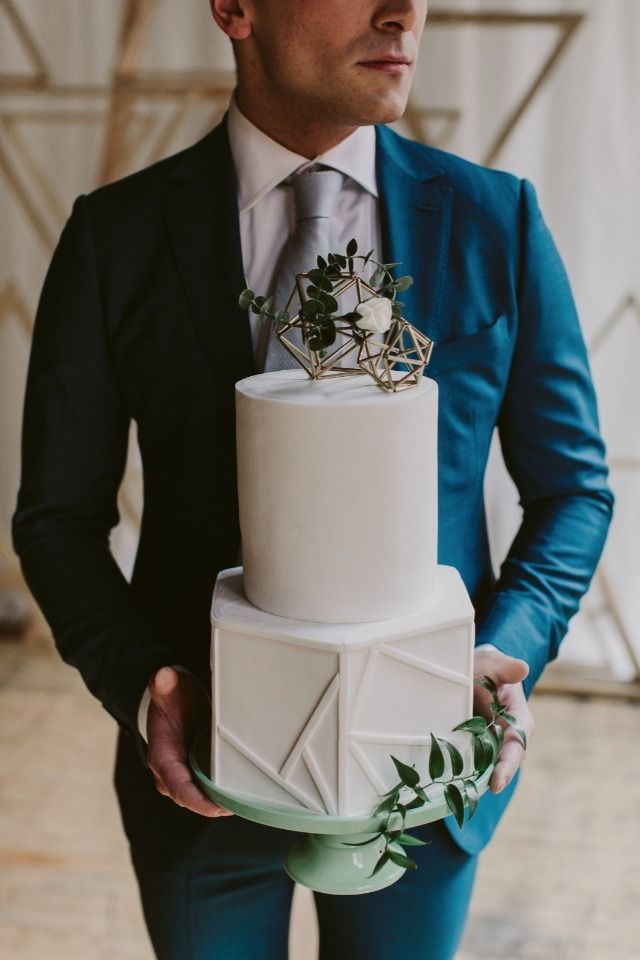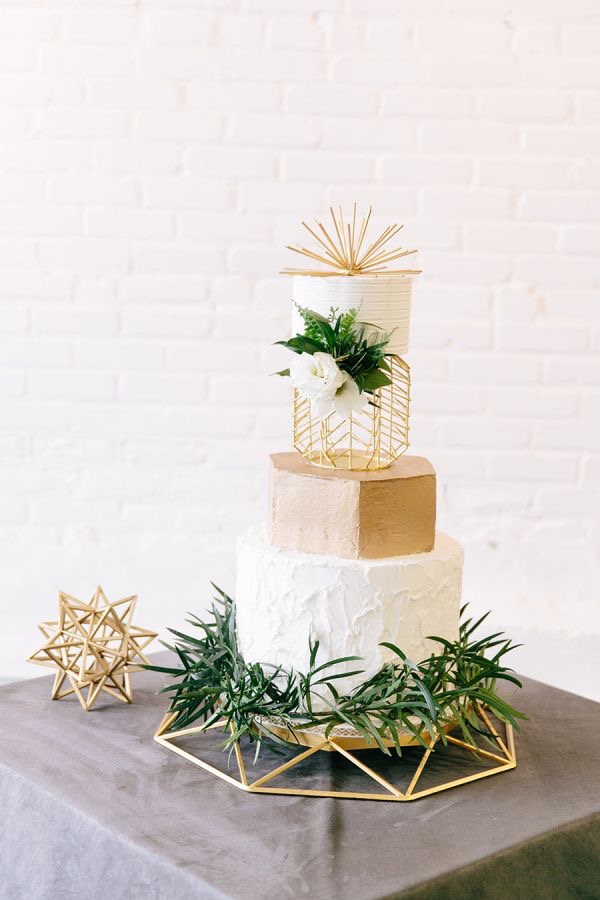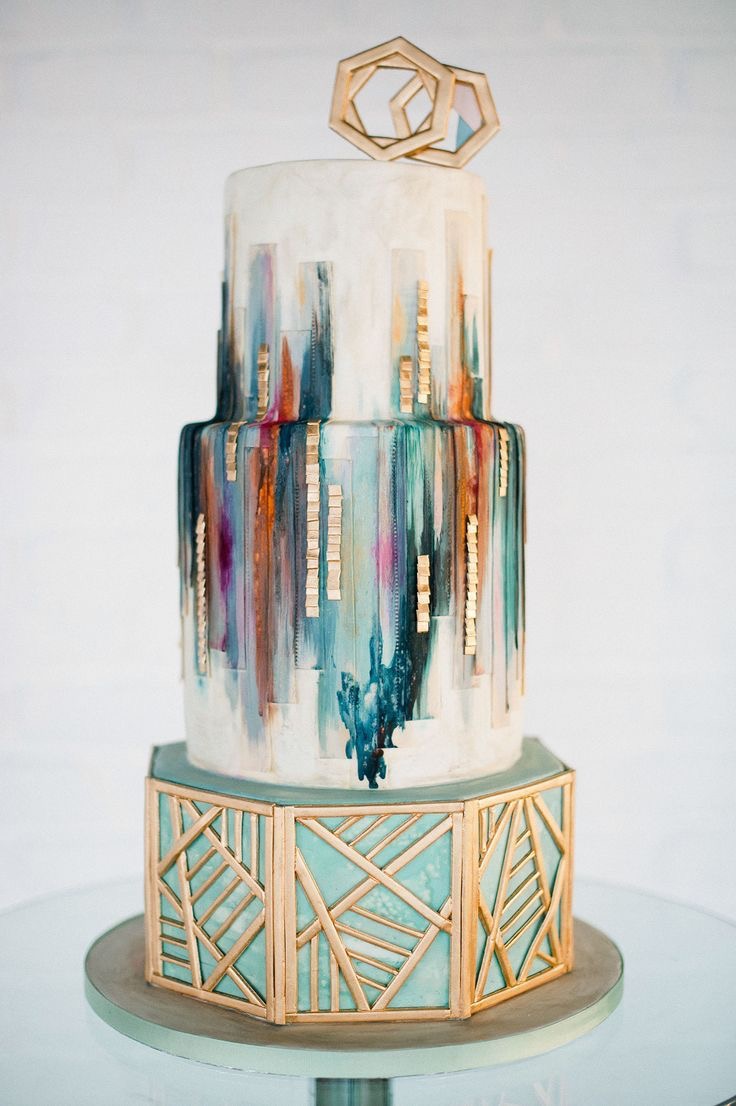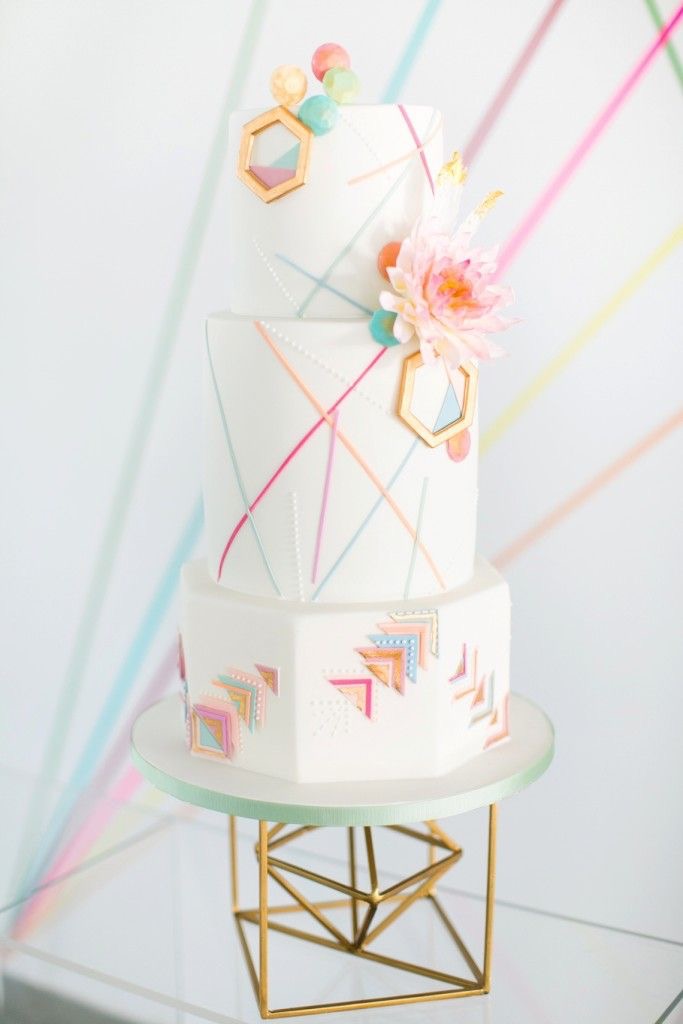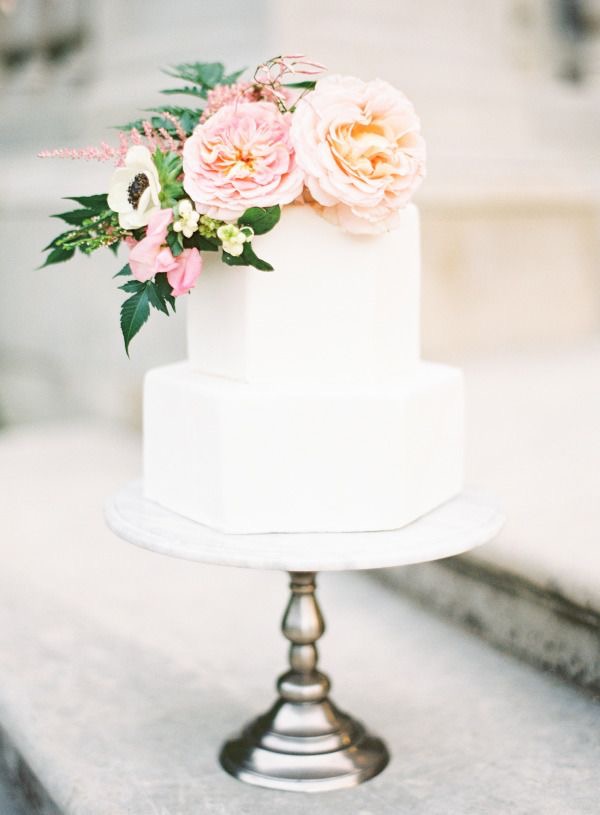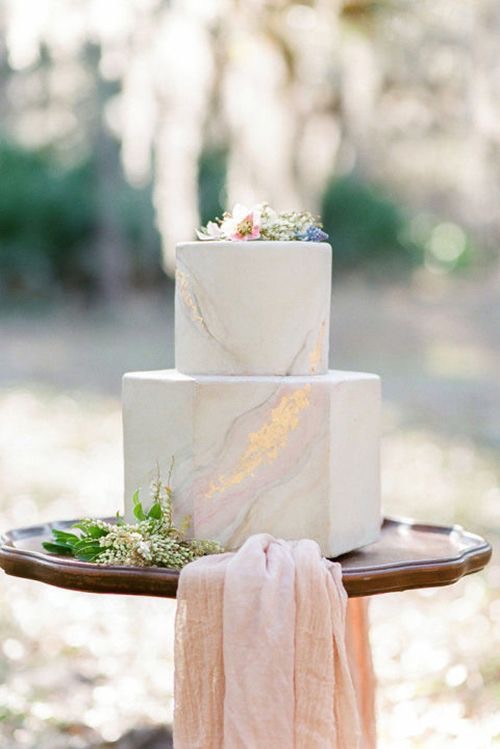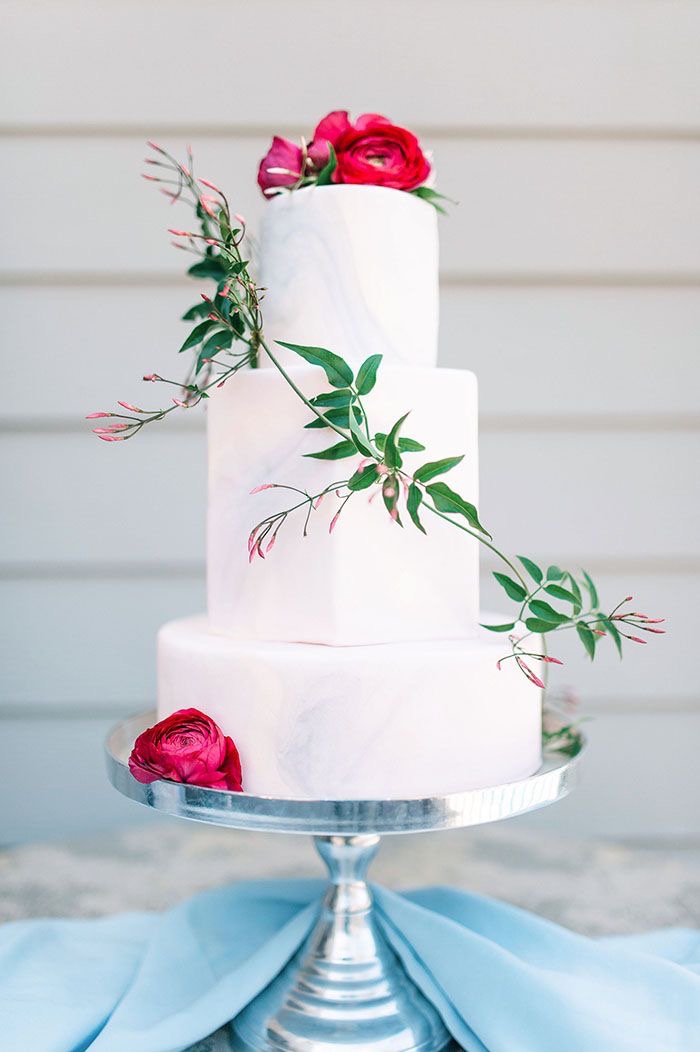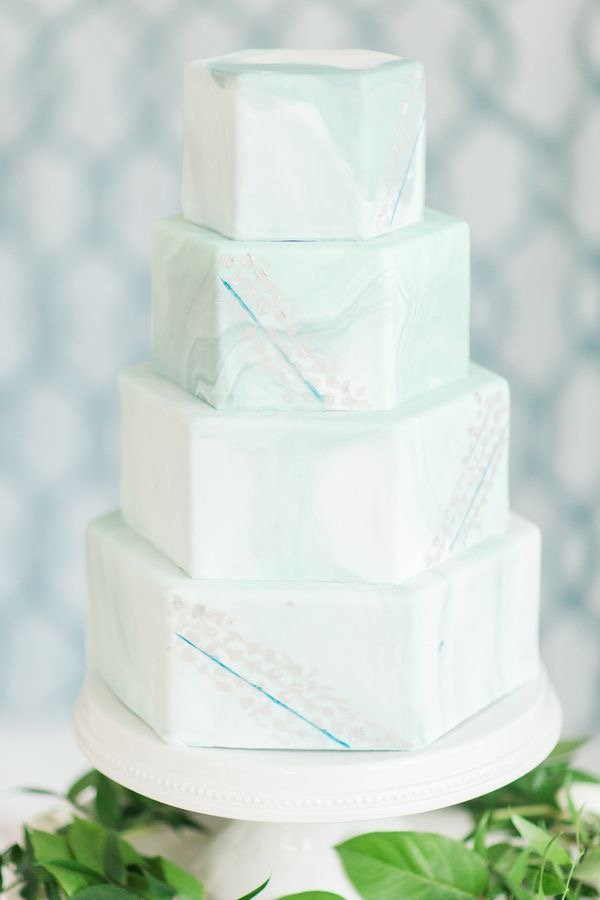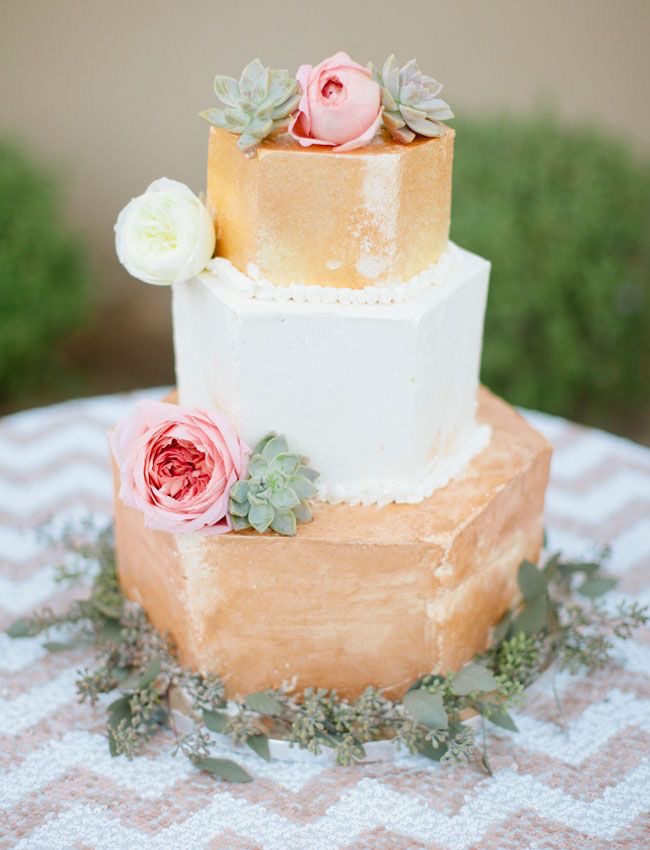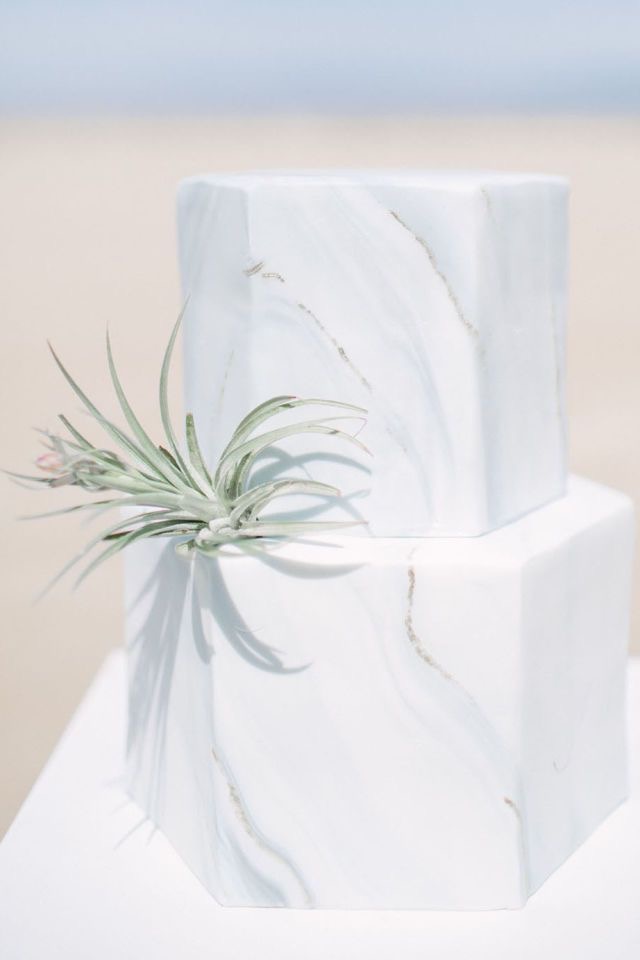 Geometric Cake Photos via: 1 / 2 / 3 / 4 / 5 / 6 / 7 / 8 / 9 / 10 / 11 / 12 / 13 / 14 / 15
[amazon_link asins='B0793MX8PQ,B01M12CESS,B01N5P5HSG,B01BXCORYI,B076DH7HJ2,B07BMJ8D97,B077SW5RMM,B01AOEO5IO,B06XBMMZYP,B01DSPJ3QU' template='ProductCarousel' store='thisisabourbo-20' marketplace='US' link_id='34056fde-382f-11e8-b166-018151754d97']
Marble Cakes
Oh so elegant are the marble cakes we'll be seeing this year.  You walk into a house or business with marble floors and tell me it doesn't scream lavish and upscale!  That's exactly what your wedding guests will think when they walk into your reception and see the high class, trendy, marble wedding cake with a spotlight beaming down on it and drawing in everyones attention.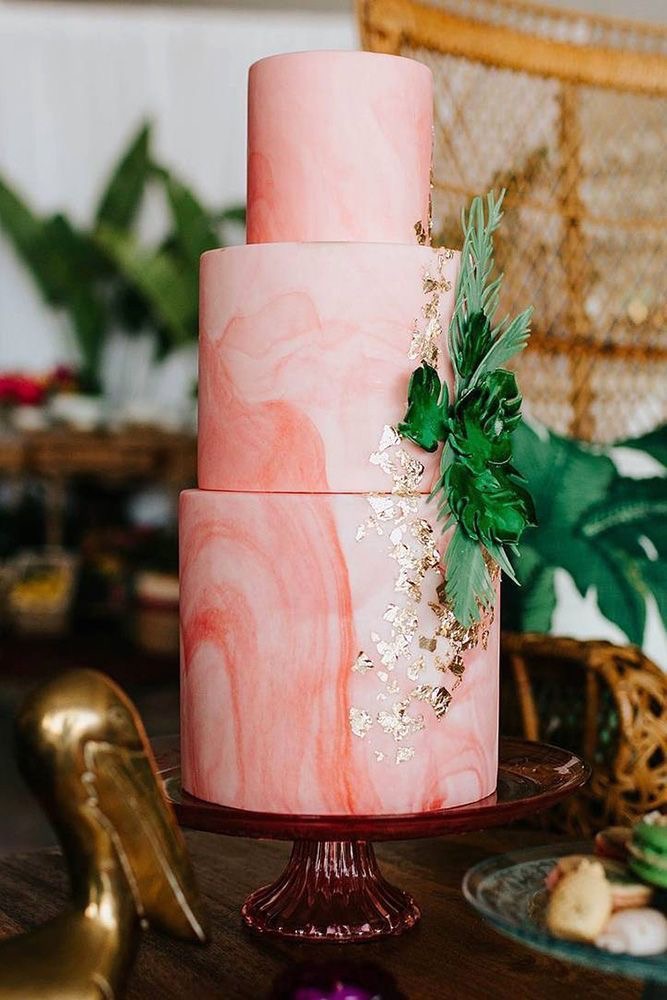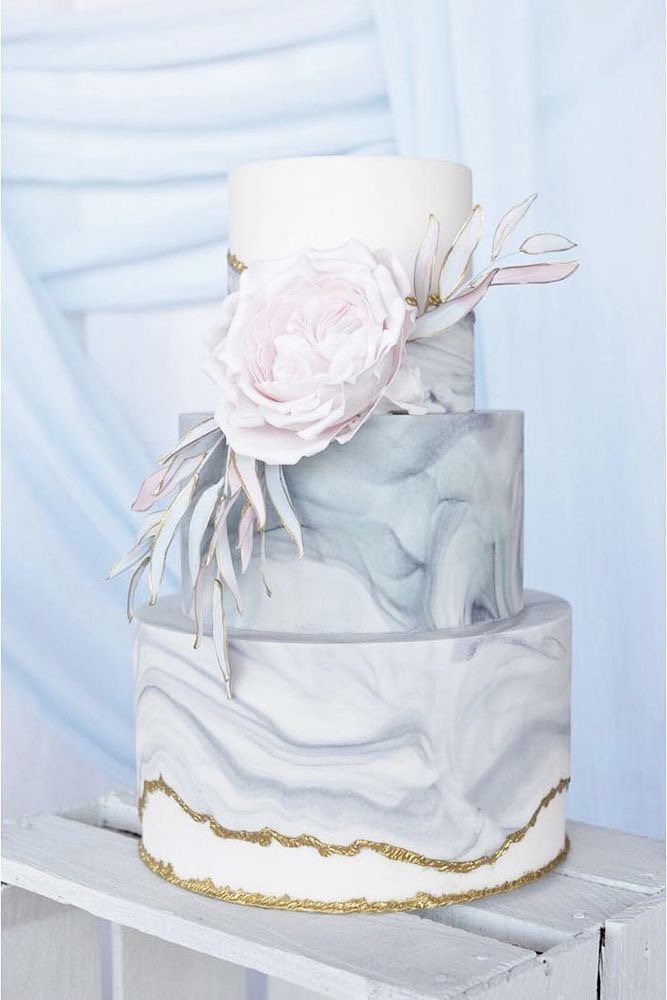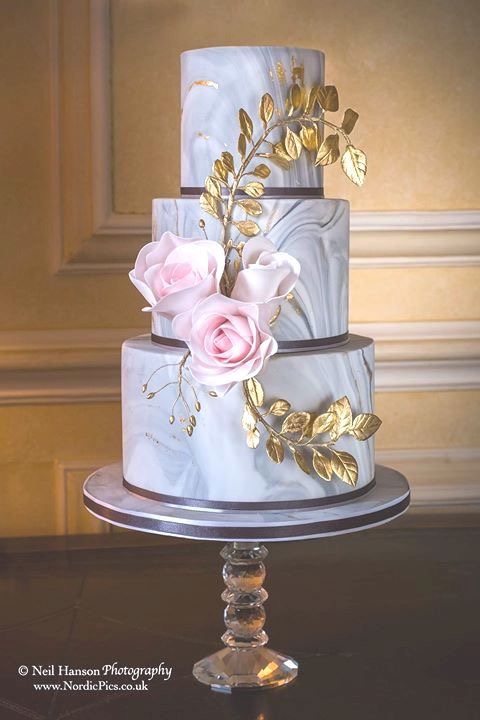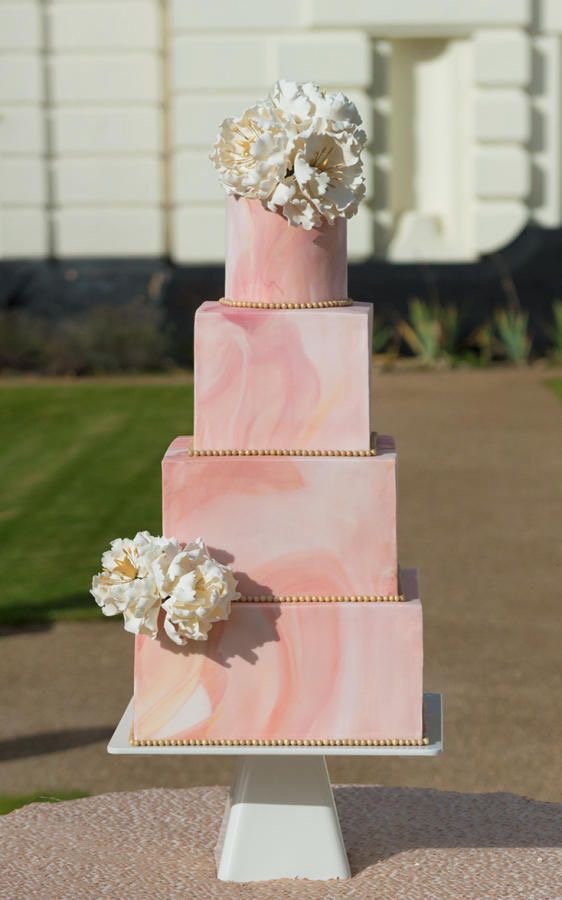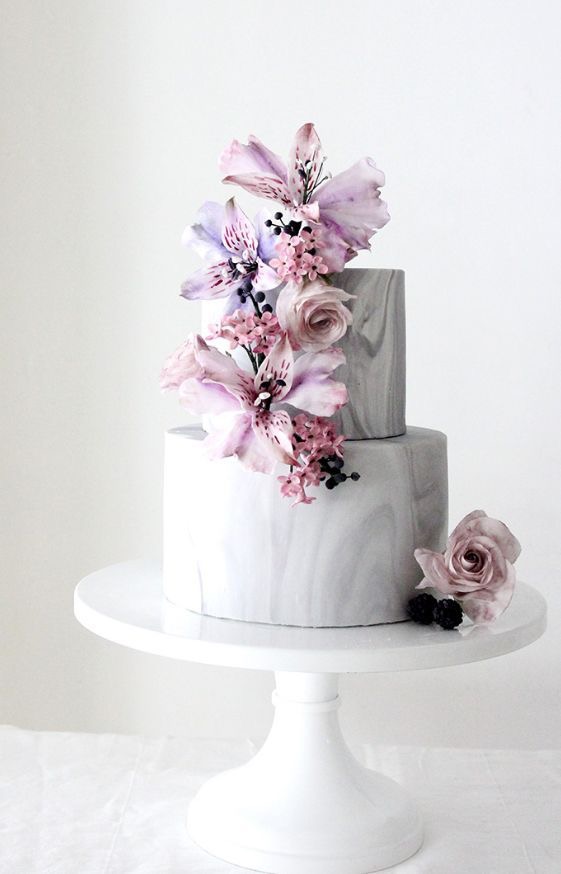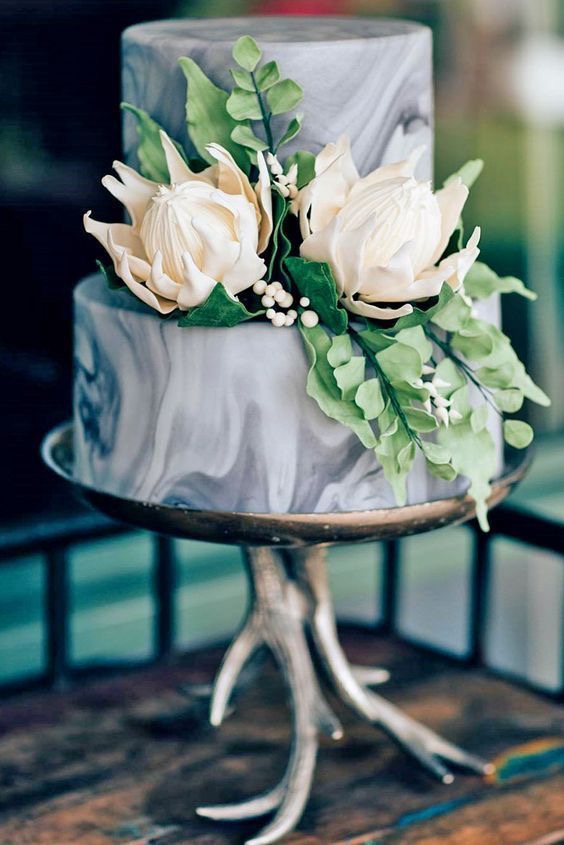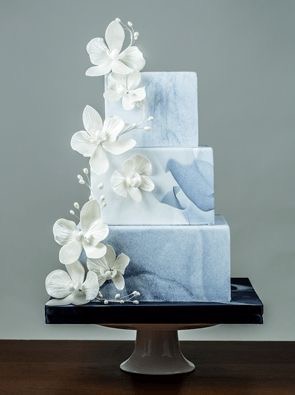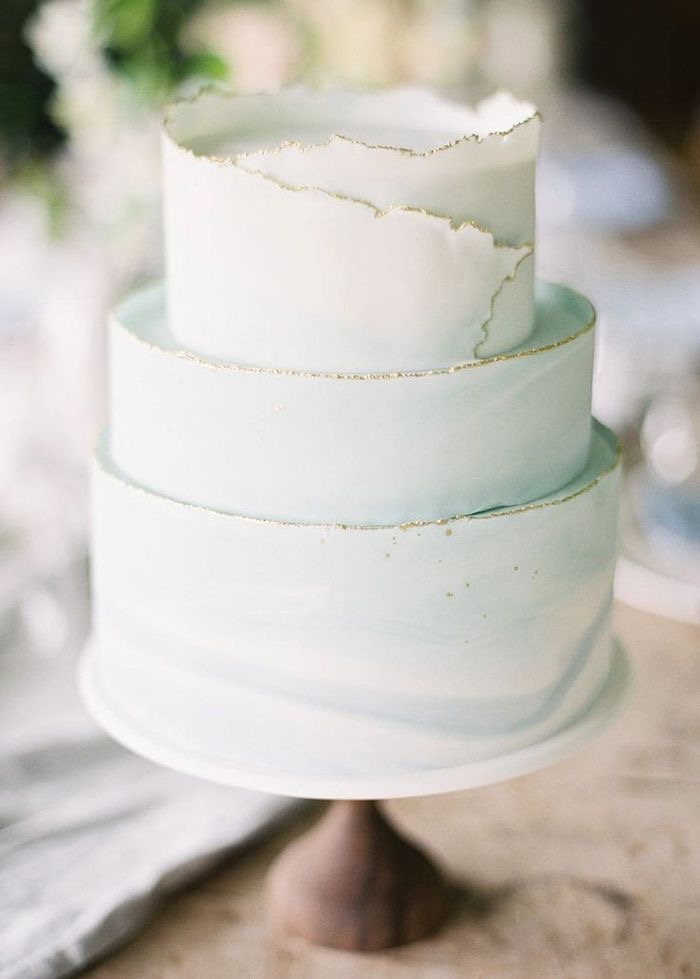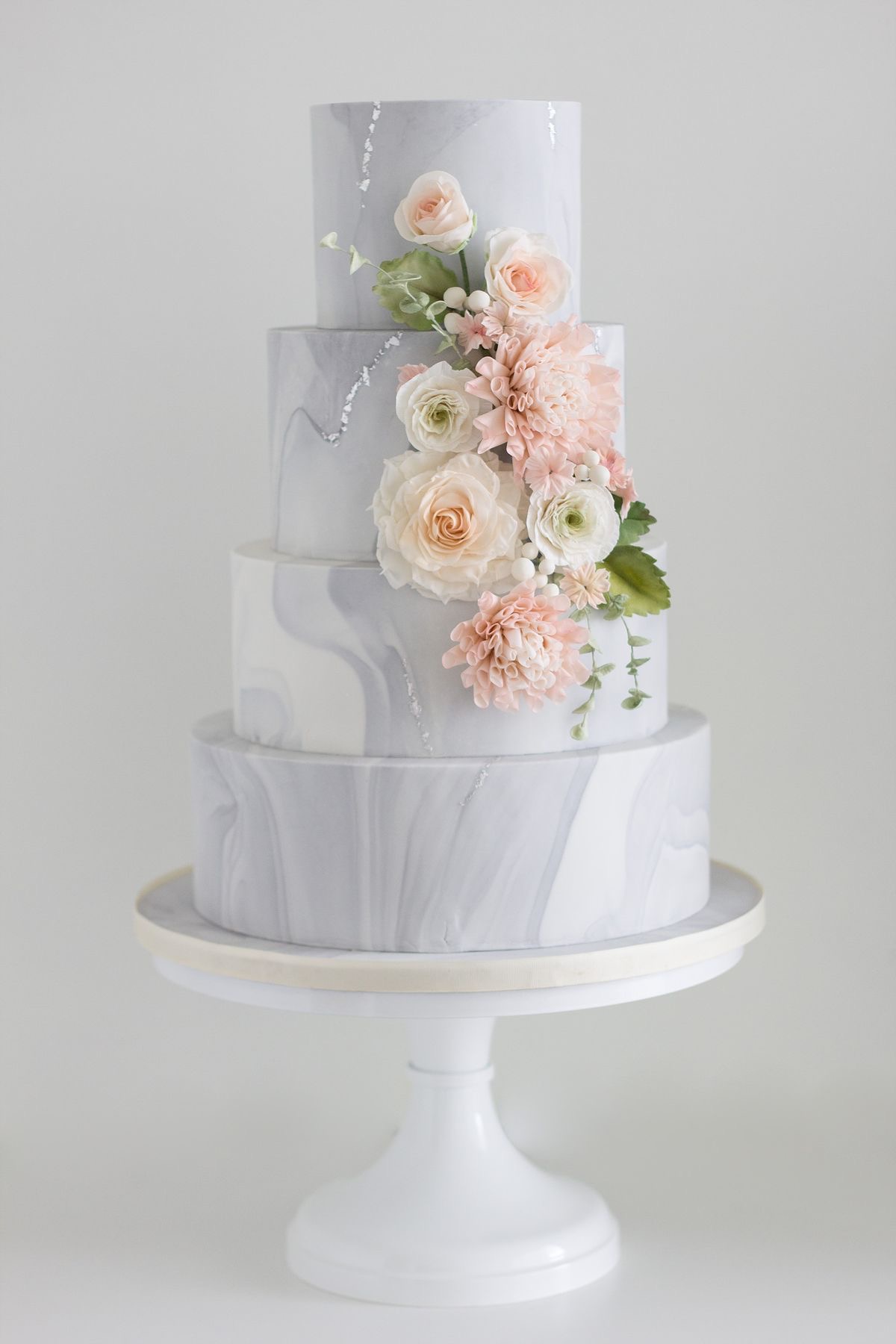 Marble Cake Photos via: 1 / 2 / 3 / 4 / 5 / 6 / 7 / 8 / 9 / 10 / 11 / 12 / 13 / 14 / 15
Geode Cakes
Geode cakes are the ones that will make your guests jaws drop.  It'll spark the "how in the world did they do that" questions and be the ice breaker for those who don't know each other.  Us 90's kids are already bringing back so many old trends, so why not bring back the rock candy and get a truly unique wedding cake out of it?!  Have your cake baker use one color or multiple colors to match your wedding theme. There will be many, many geode cakes happening, but none will look like yours!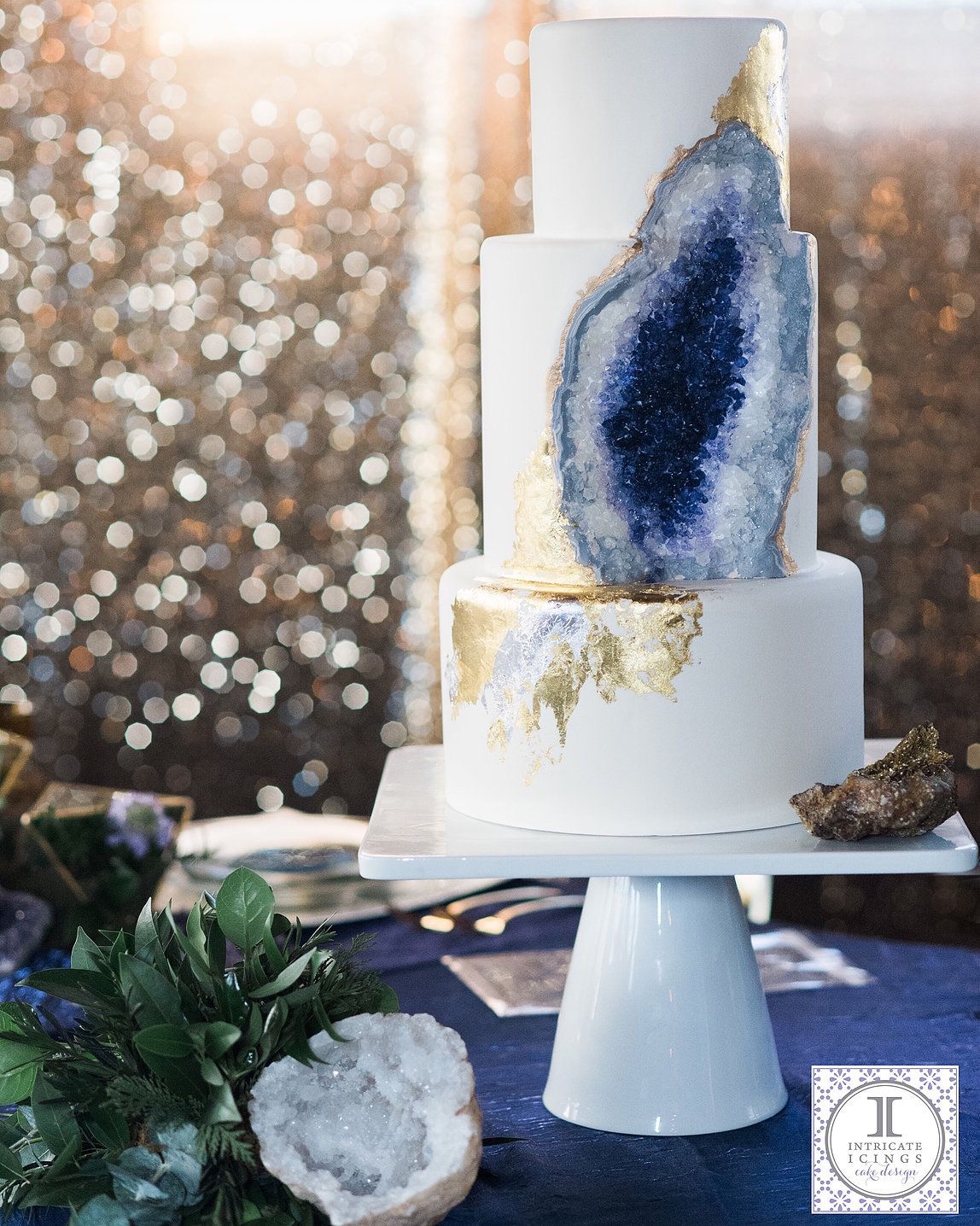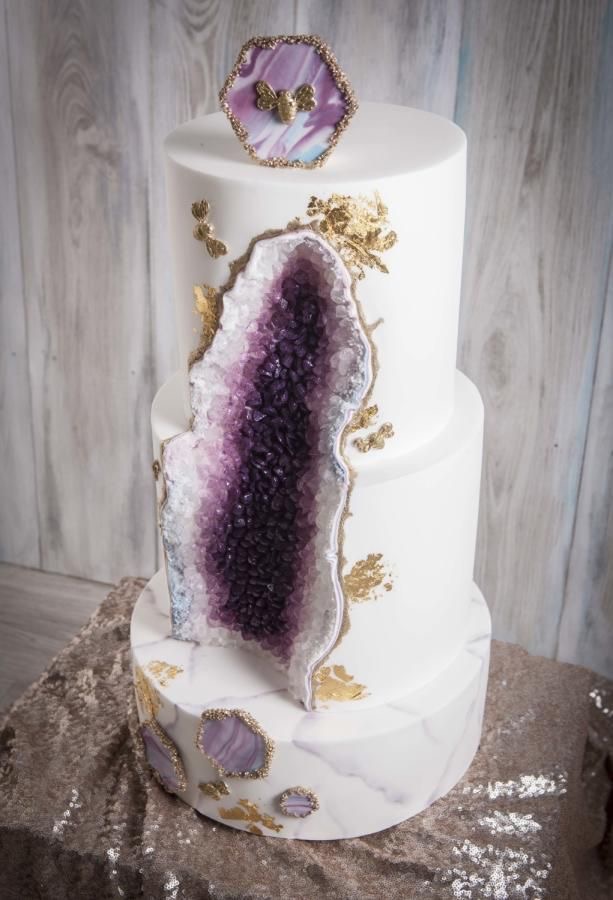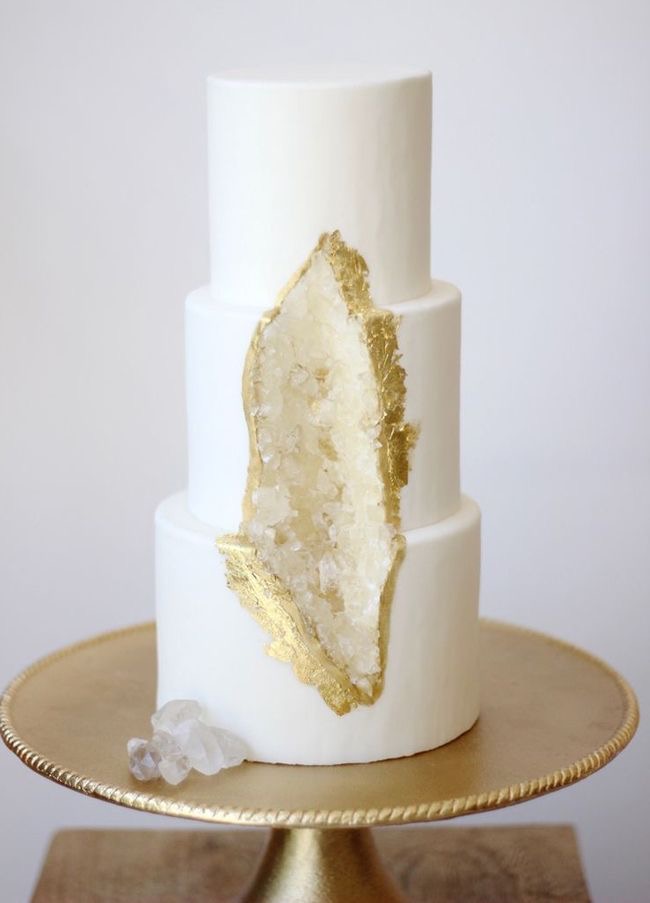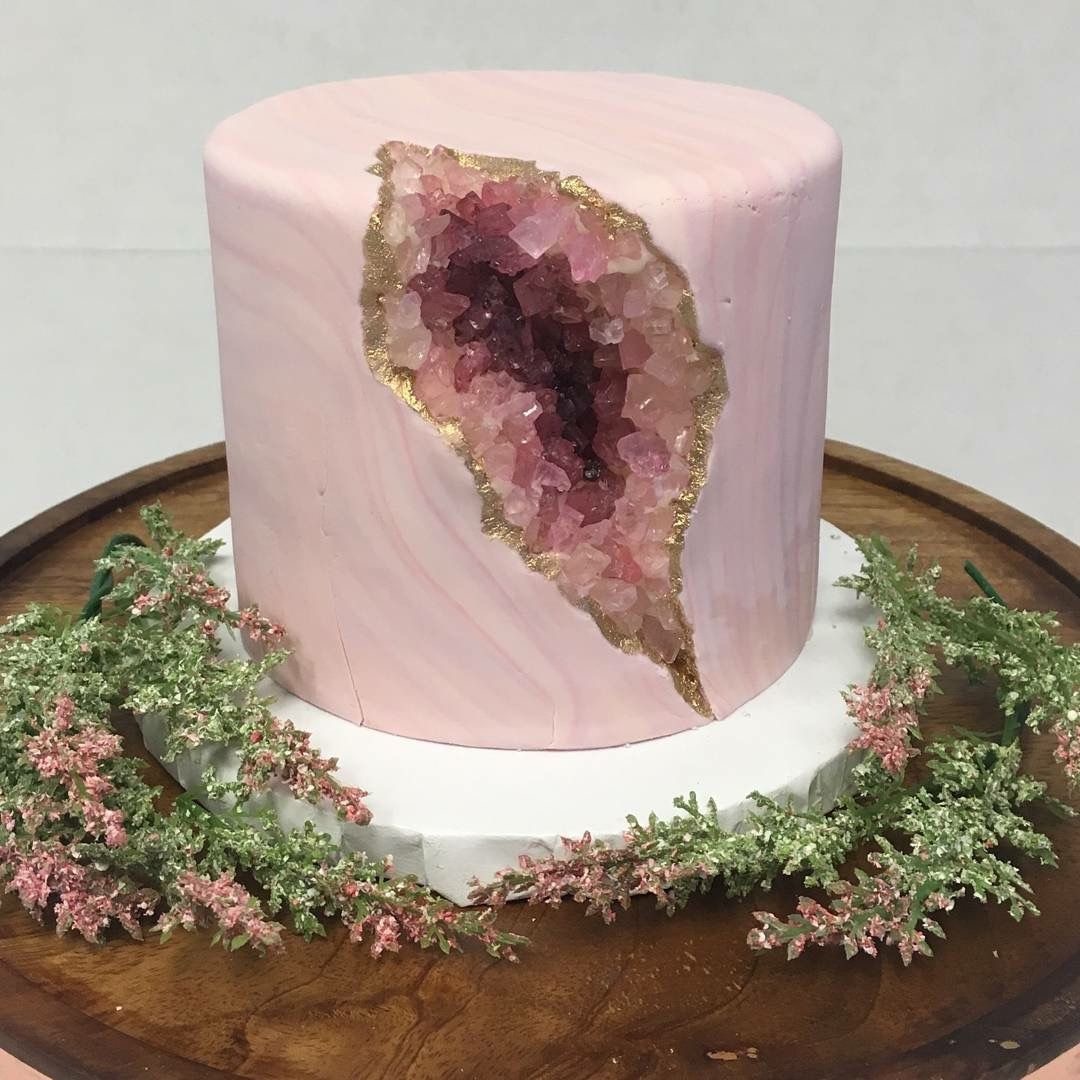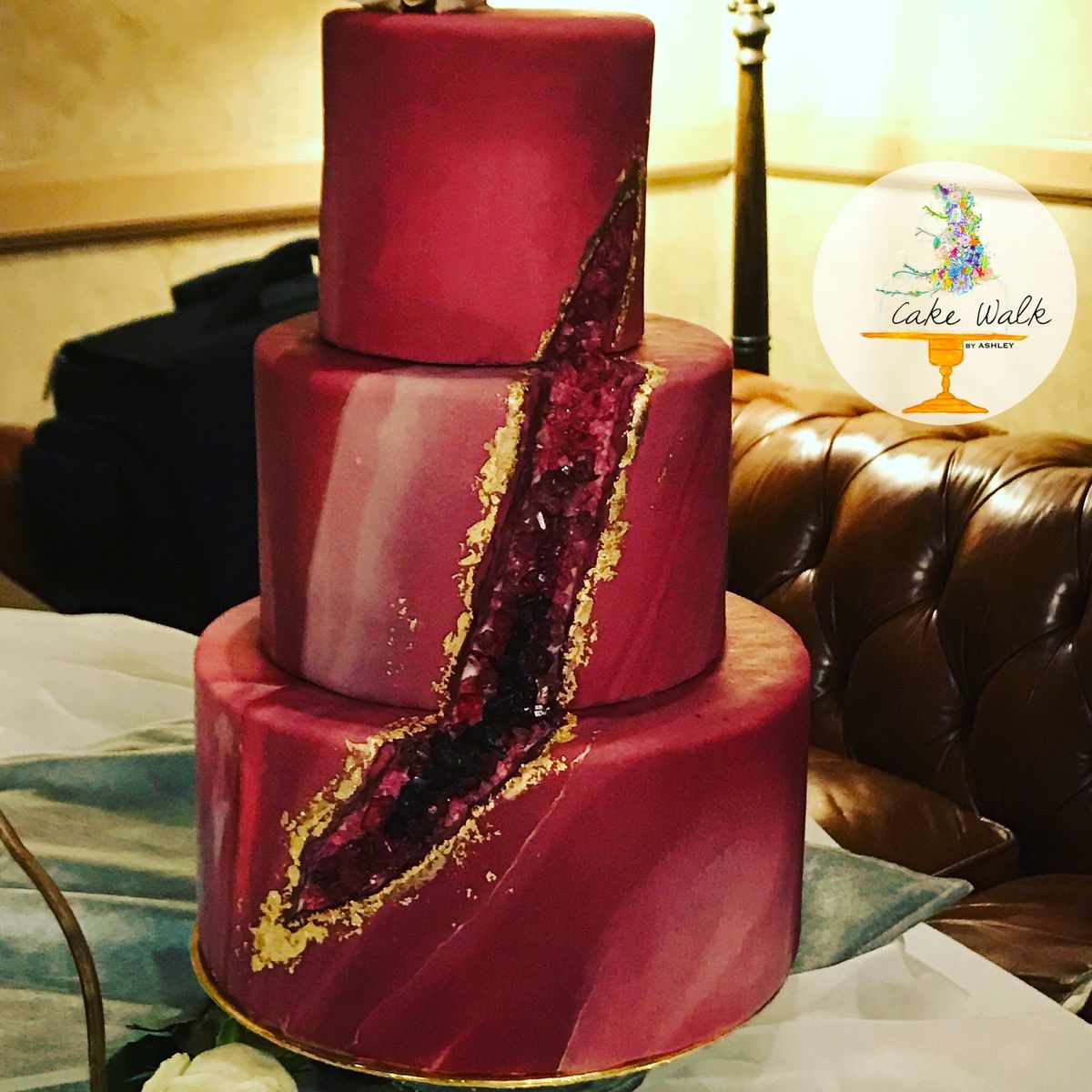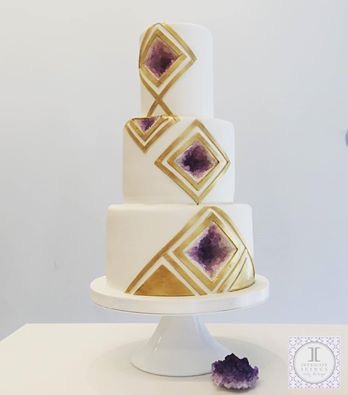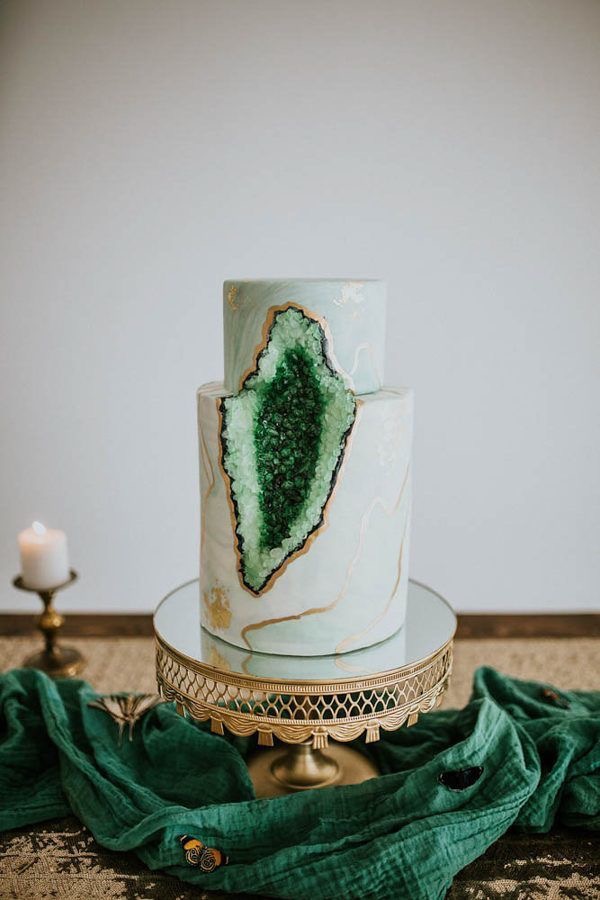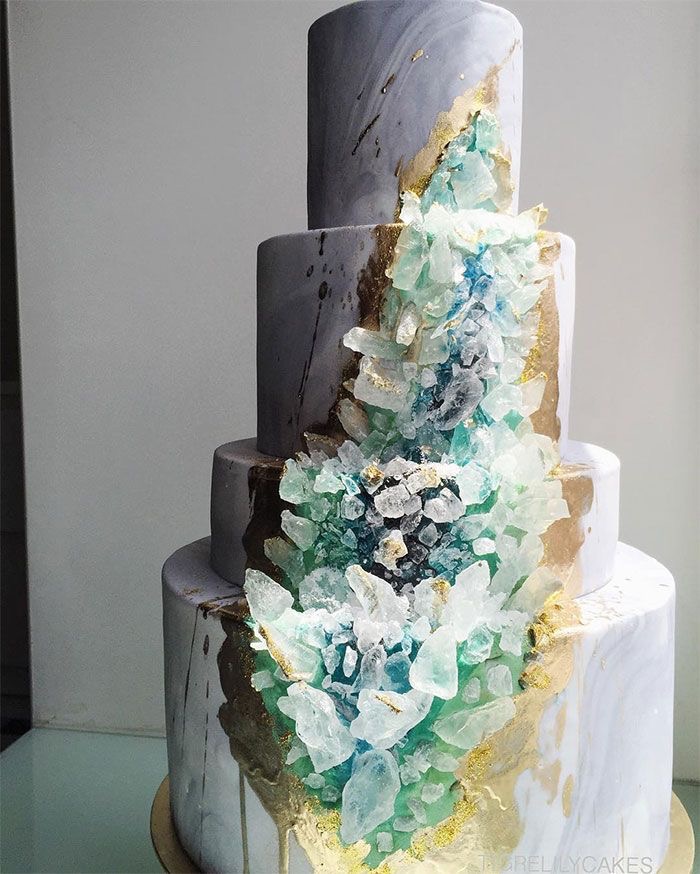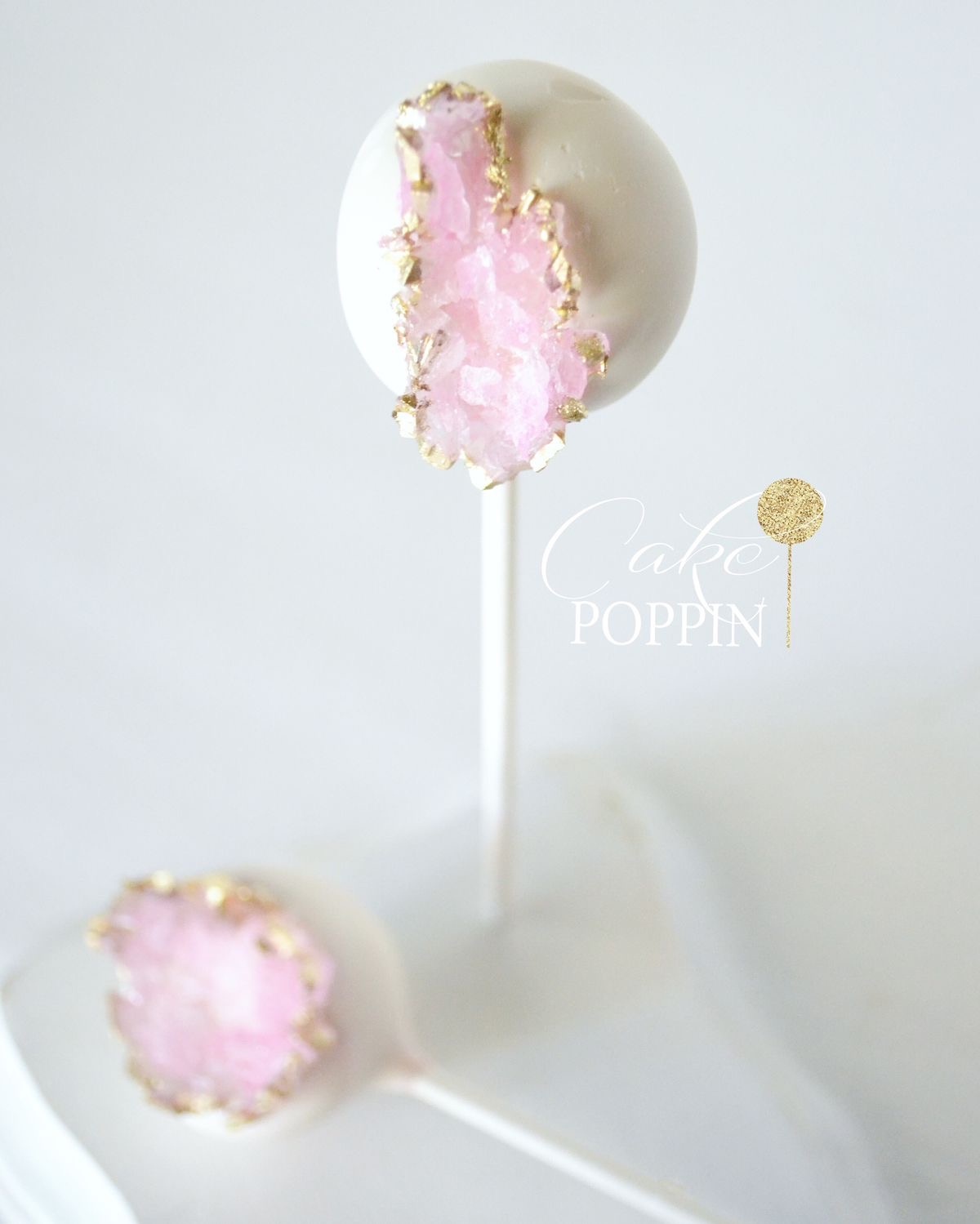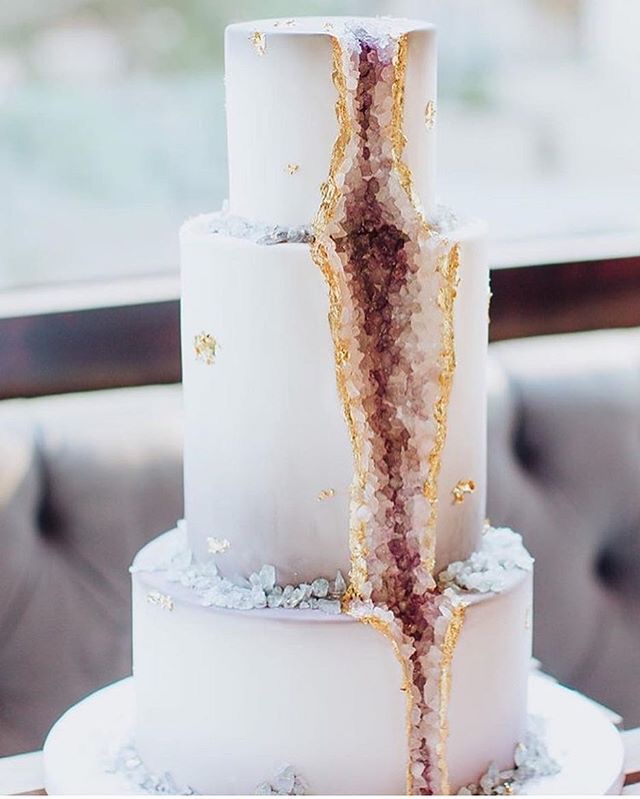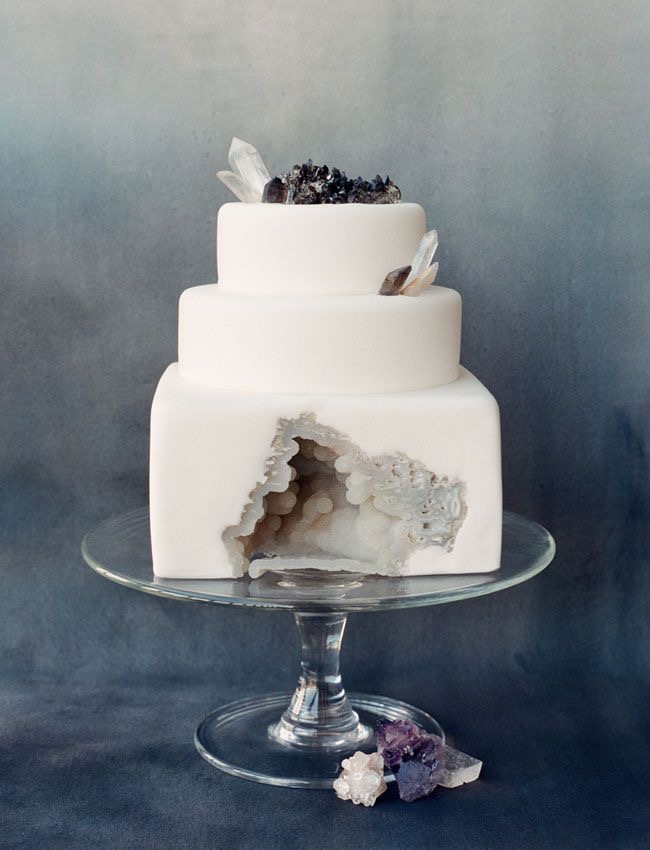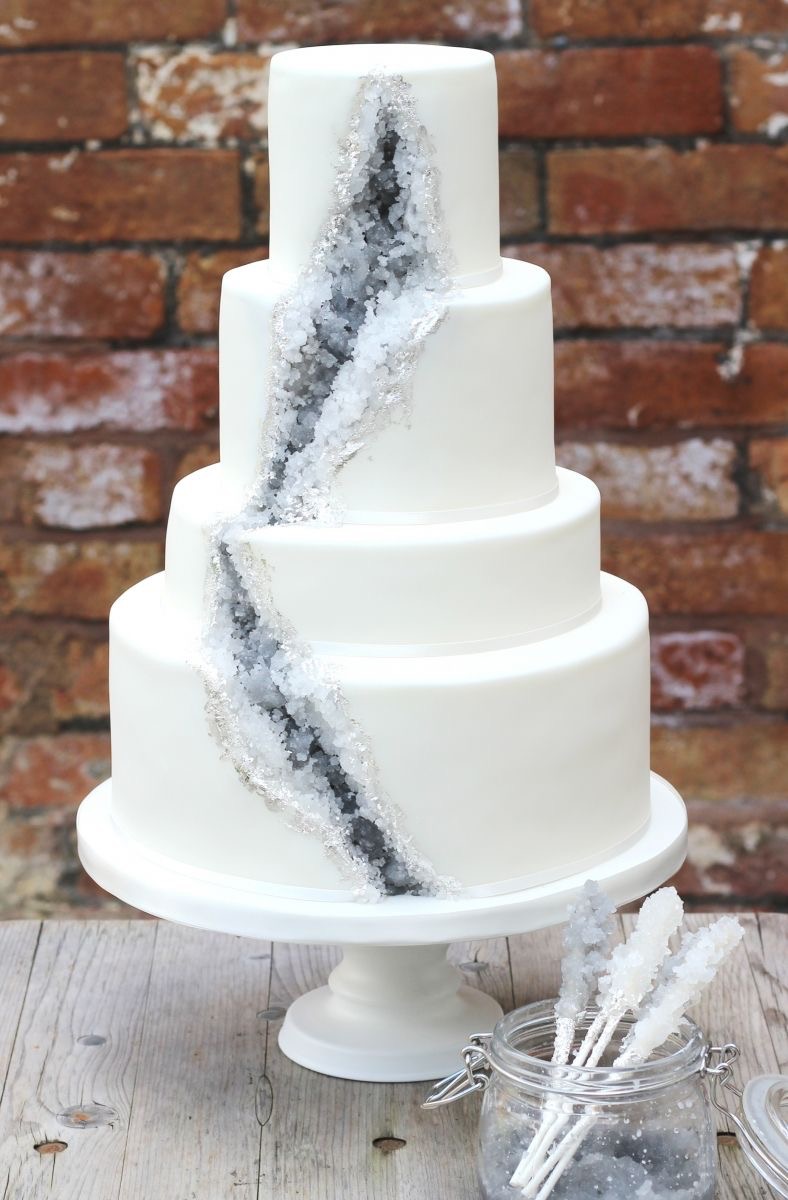 Geode Cake Photos via: 1 / 2 / 3 / 4 / 5 / 6 / 7 / 8 / 9 / 10 / 11 / 12 / 13 / 14 / 15
Gold Foil/Metallic Gold Cakes
If you don't know at least one person who's jumped on the gold train, then do you really even know anyone?  I'll raise my hand and admit that I'm the guilty party in my friend group.  It's my best friends fault though...she gave me a photo of us from her wedding in a beautiful gold frame and I've literally based so much of the decor in mine & my boyfriends living room off of that.
It's ok though.  Gold is trending for almost everything and that includes wedding cakes!  I had a bride and groom who got married in October 2017 and that was the first time I'd seen a cake with the edible gold foil on it, in person.  Actually, both their rehearsal dinner and wedding cakes had gold on them and they were absolutely stunning!
The edible gold foil reflects a shine almost as bright as your engagement ring and gives it a classy, expensive look that really takes your wedding to the next level.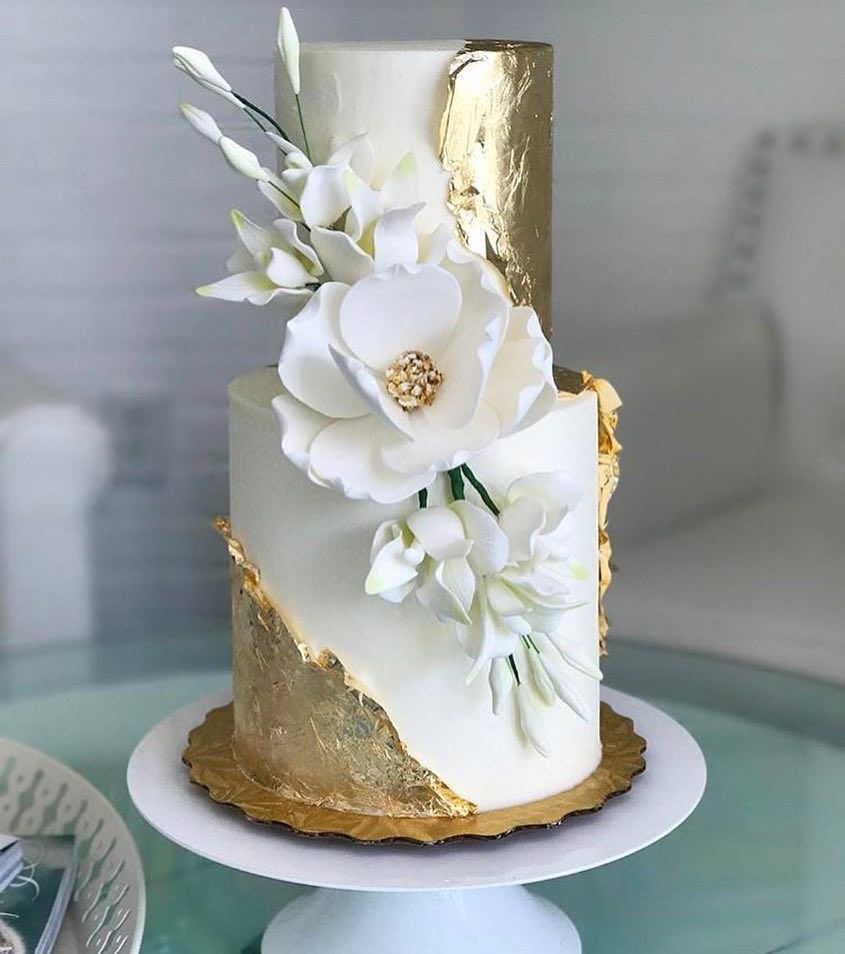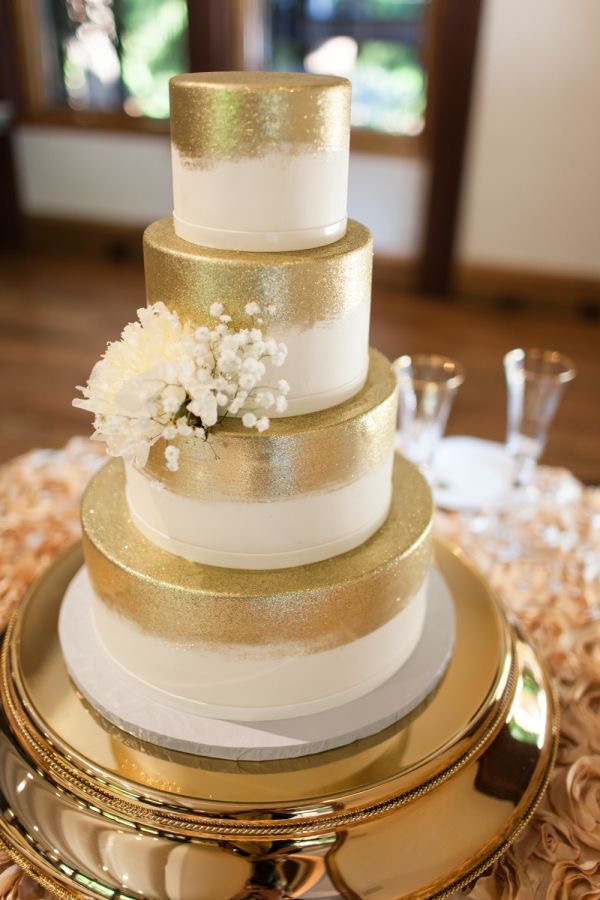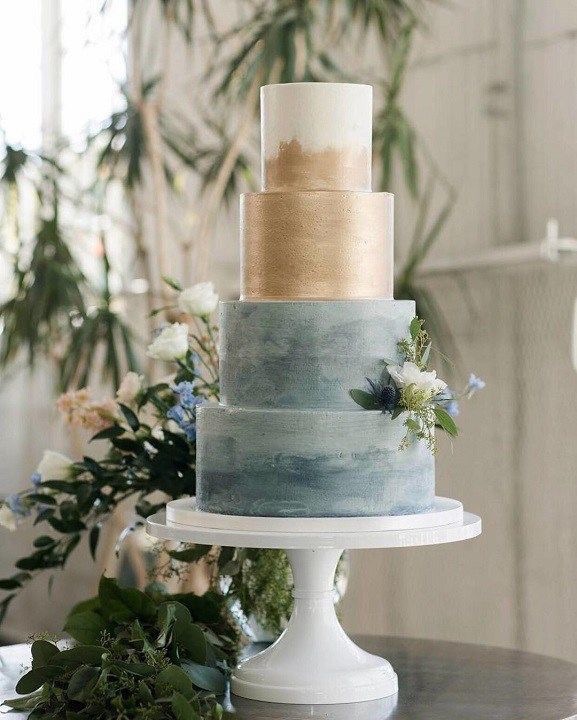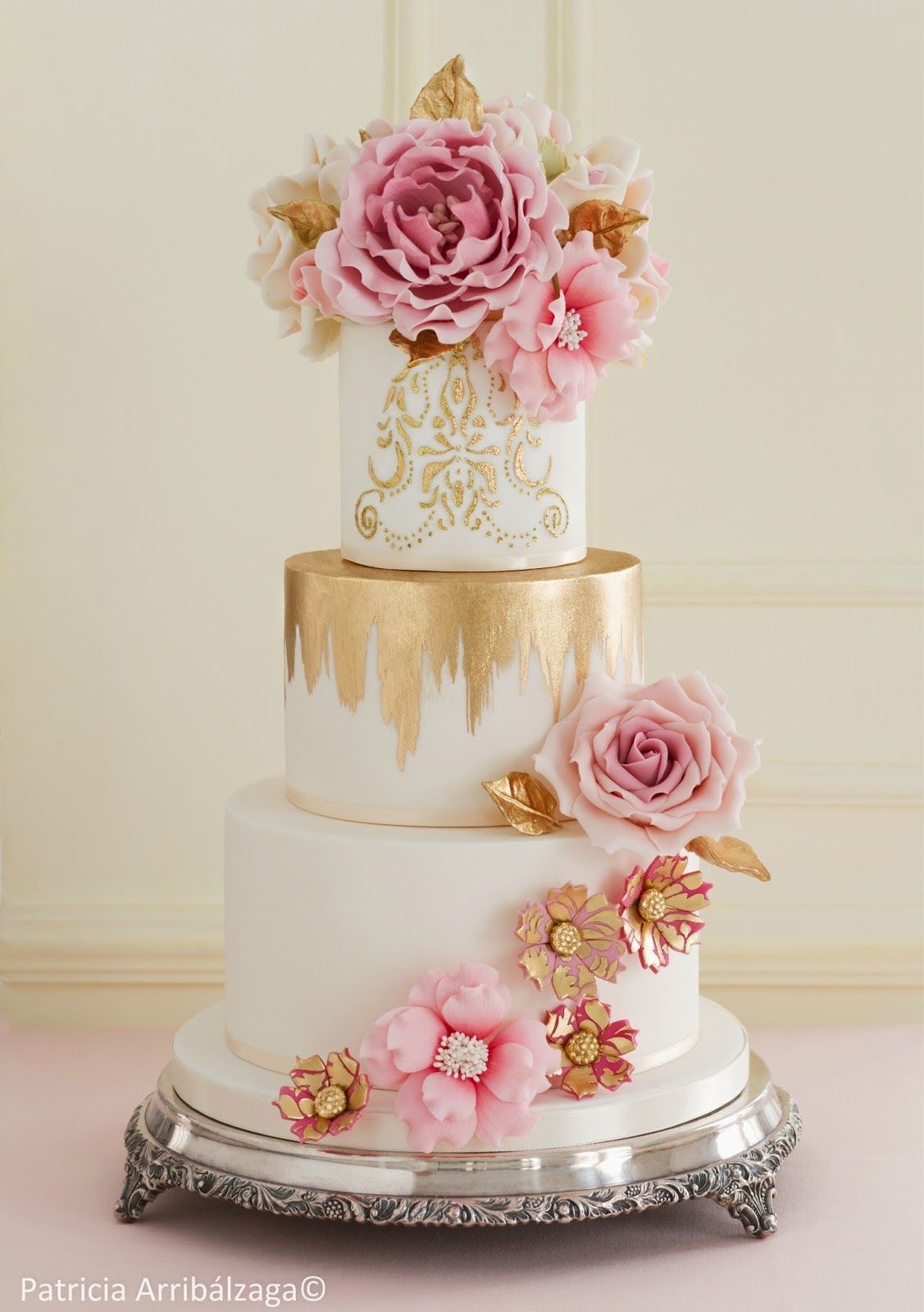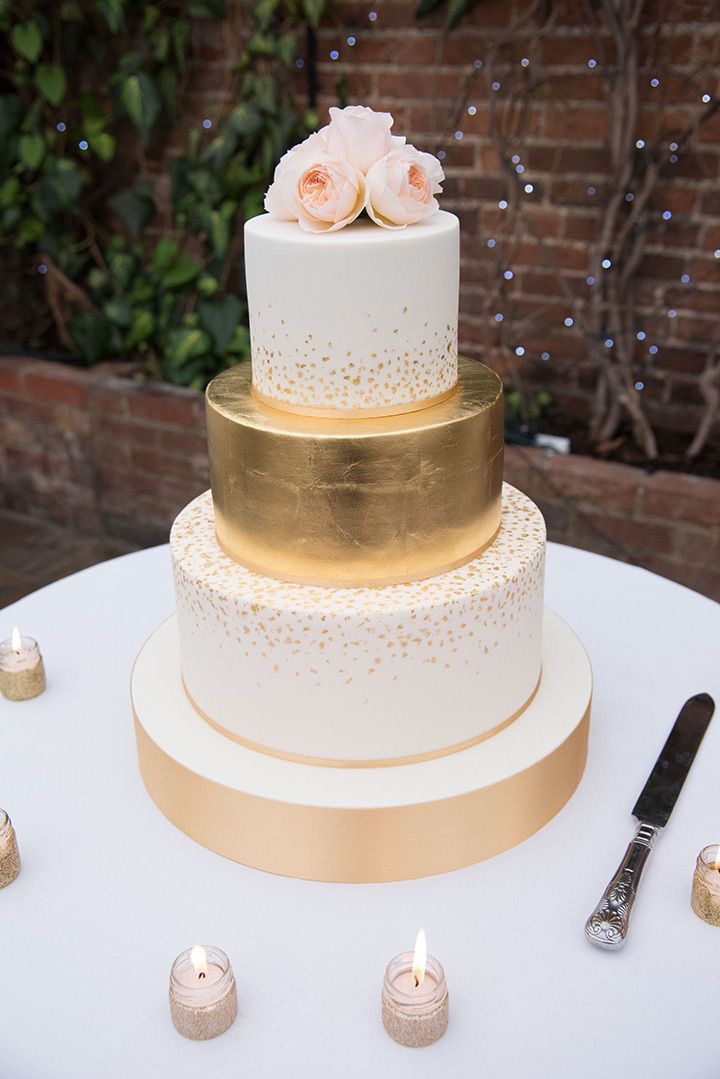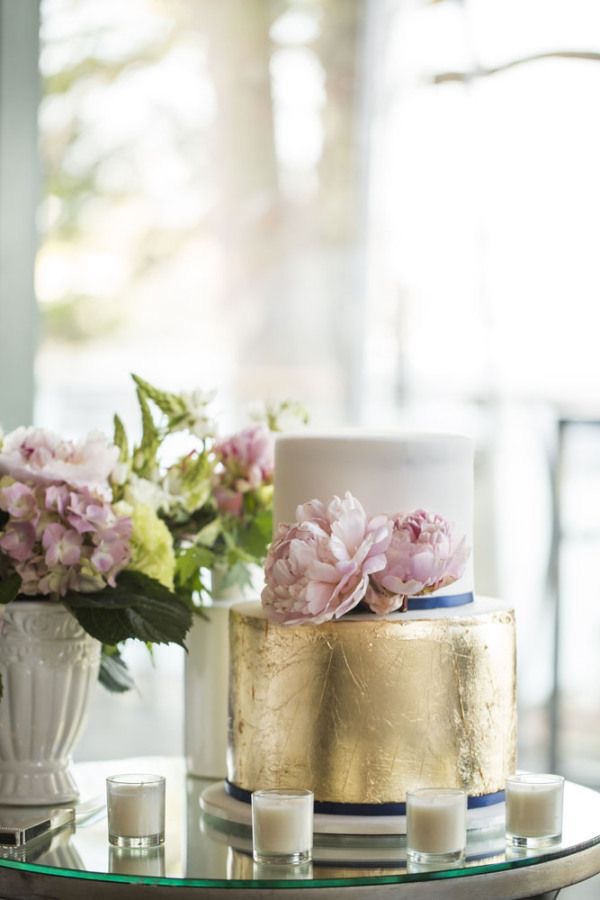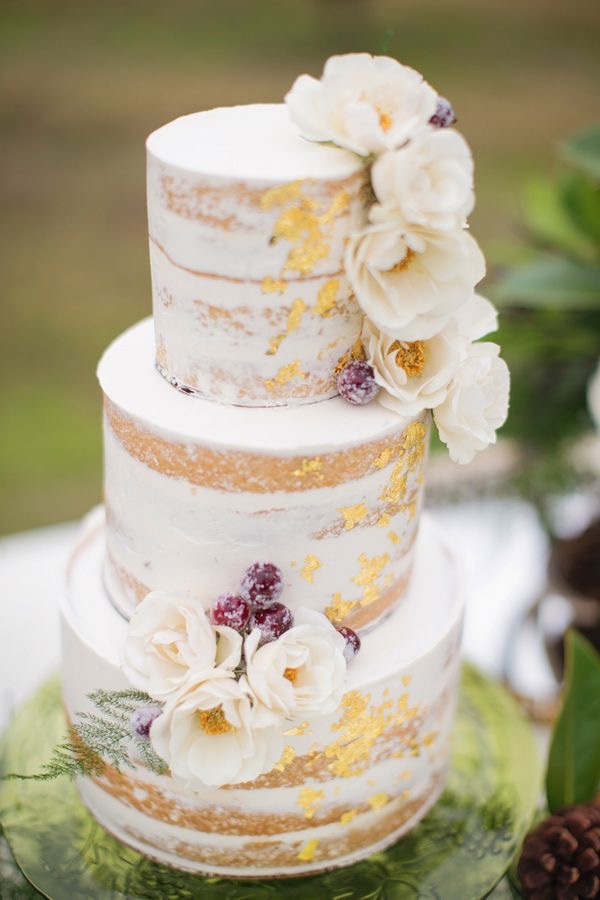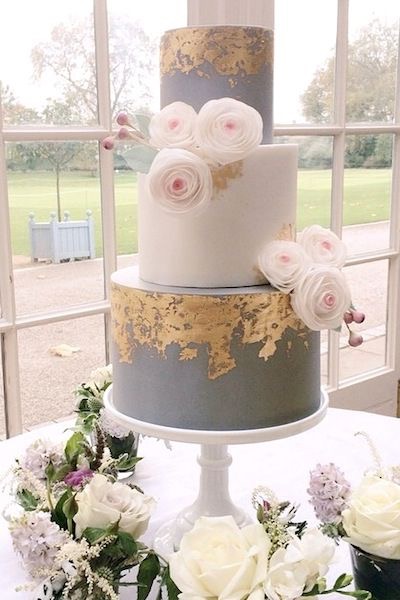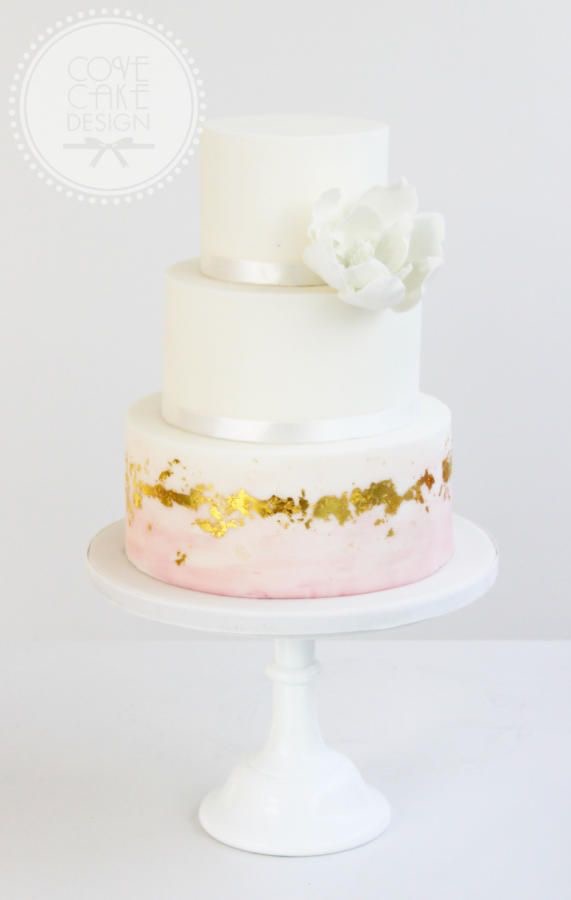 Gold Foil/Metallic Gold Cake Photos via: 1 / 2 / 3 / 4 / 5 / 6 / 7 / 8 / 9 / 10 / 11 / 12 / 13 / 14 / 15
Drip Cakes
Let gravity do it's thing and you'll have the most unique wedding cake out there!  The drips on each tier and/or another cake will never be the same and will naturally create a custom look every single time.  I cannot get enough of these!  Maybe it's because I was raised in Kentucky where we're accustomed to the wax drip obsession created by Maker's Mark.  (If you've been on a Maker's Mark distillery tour, drop a comment below and let me know what your favorite part was! My favorite was sampling the 140 proof White Dog!)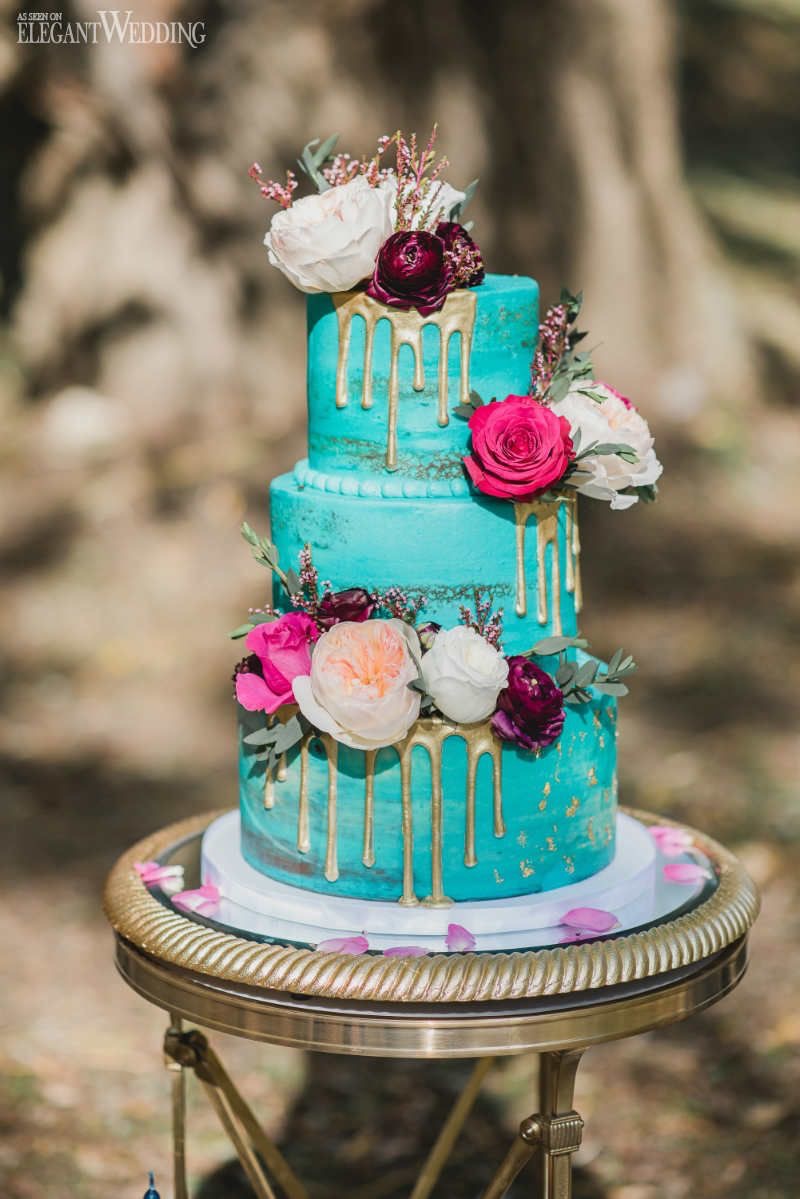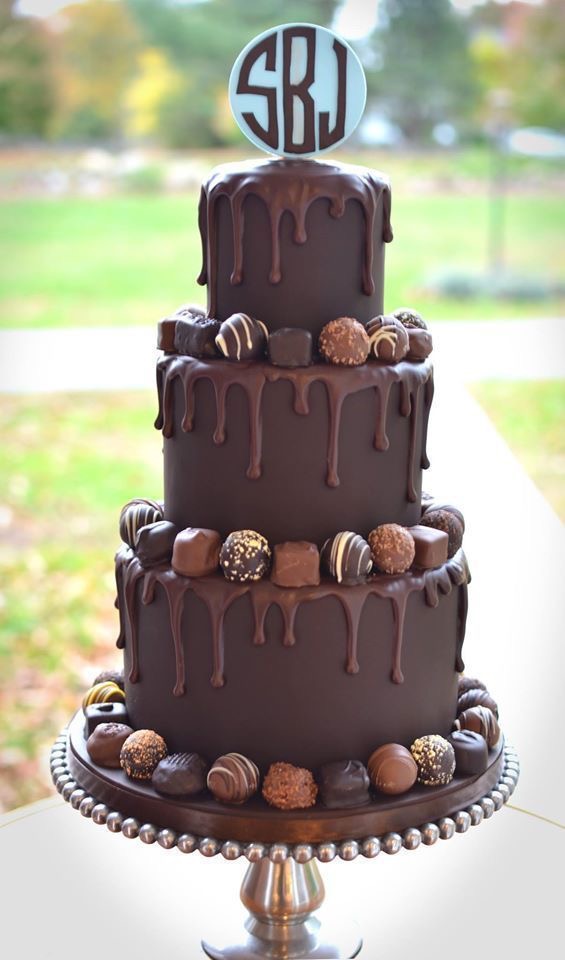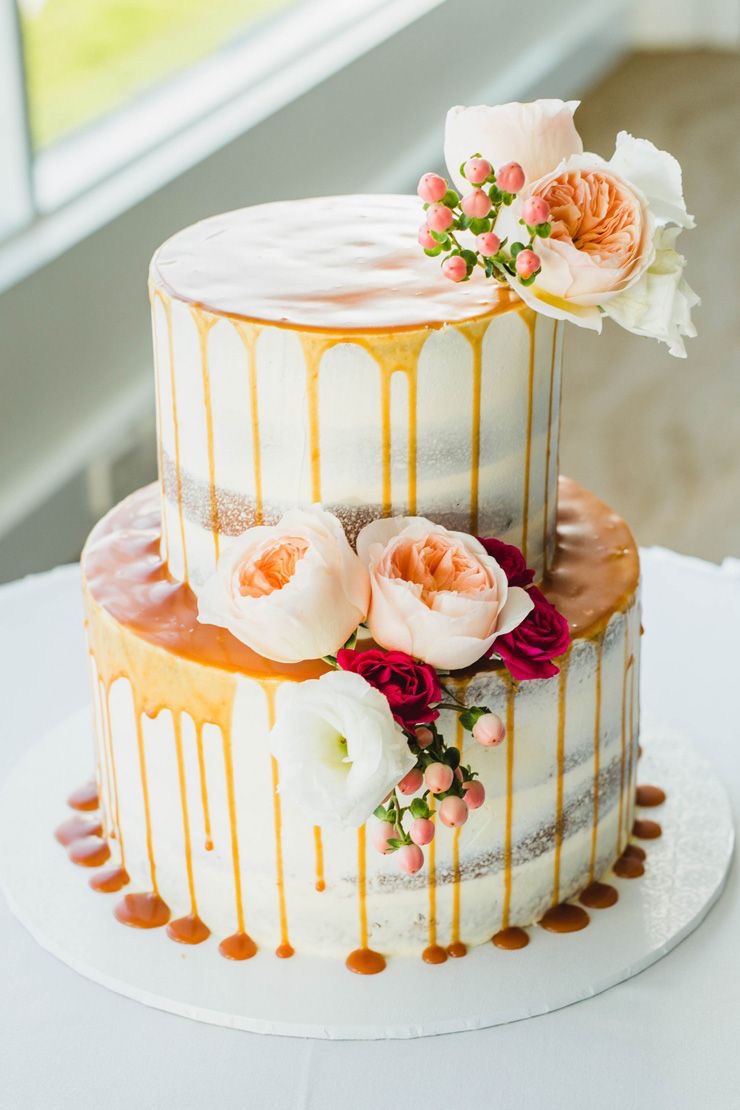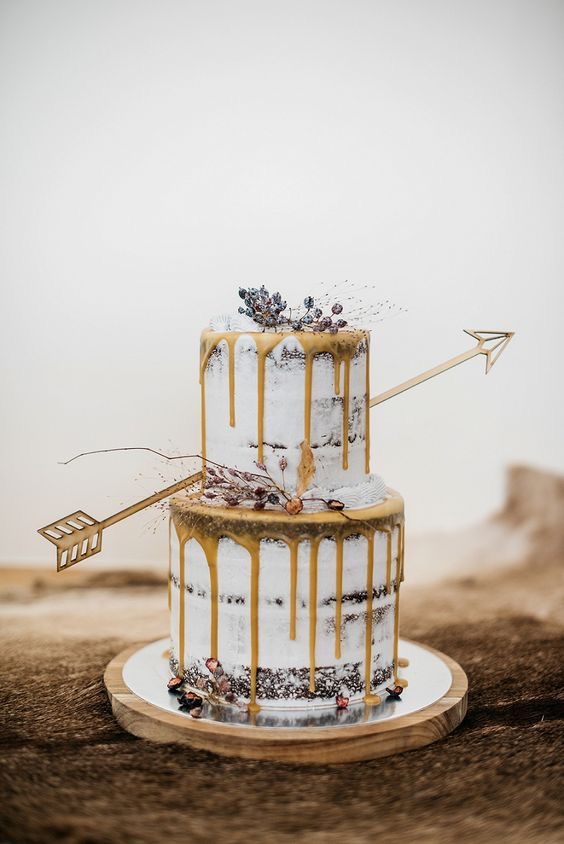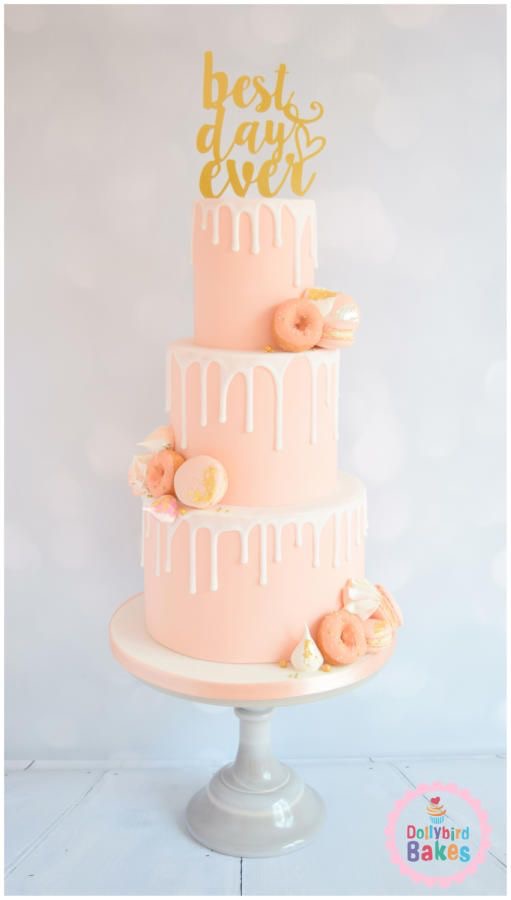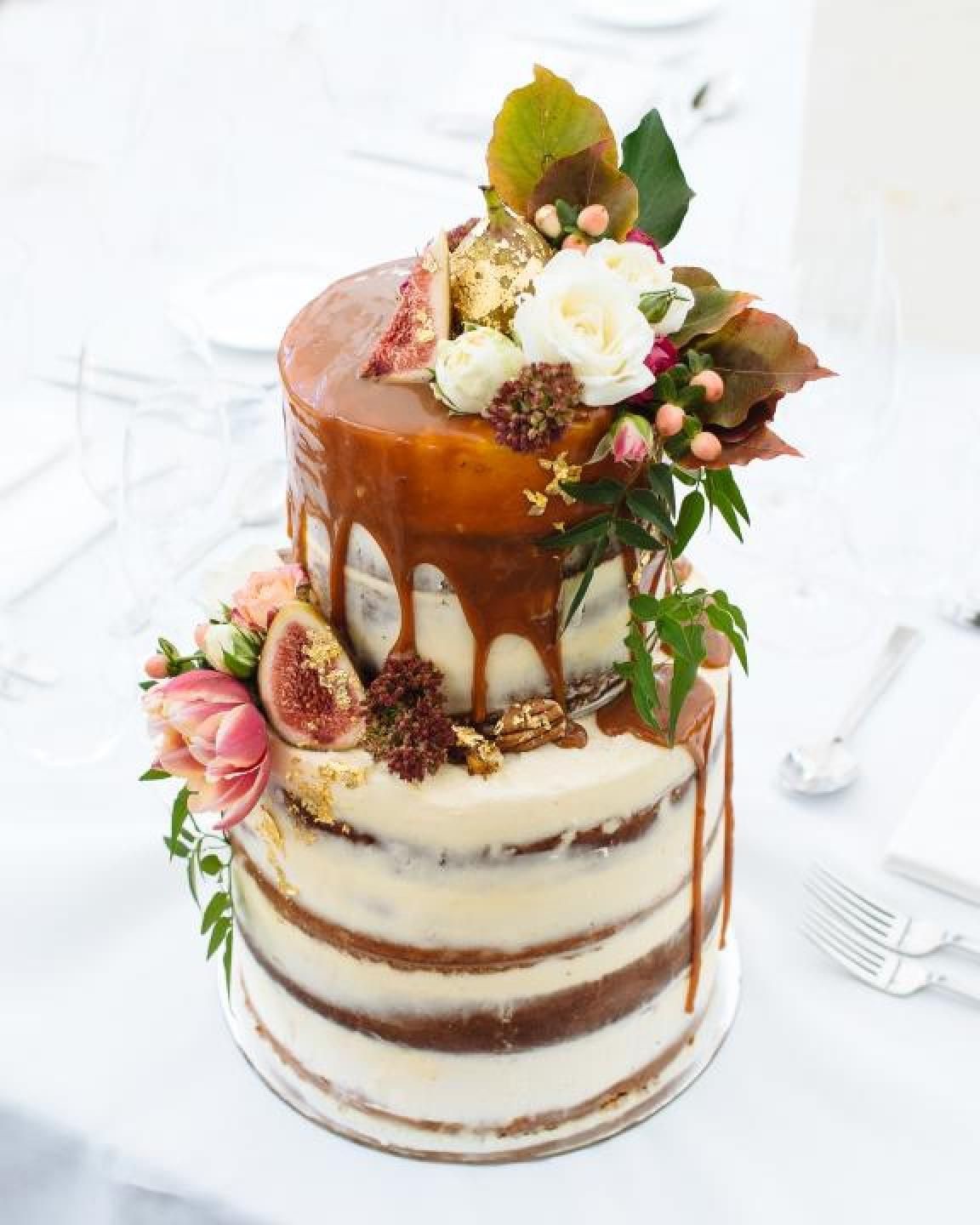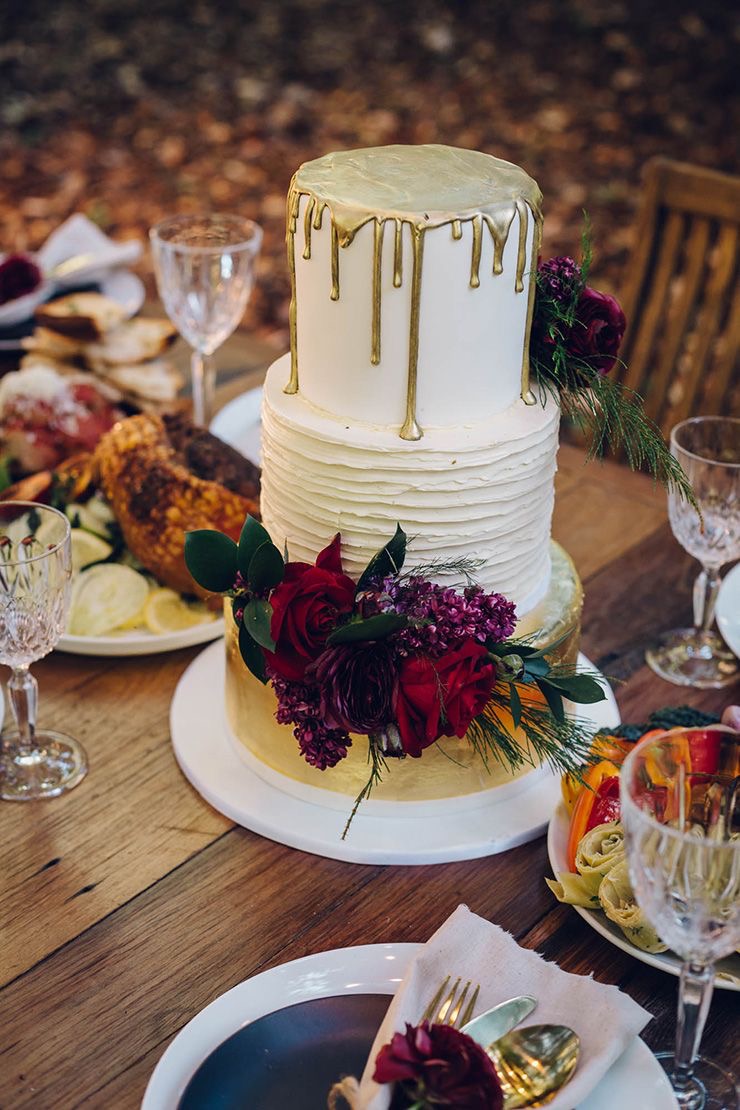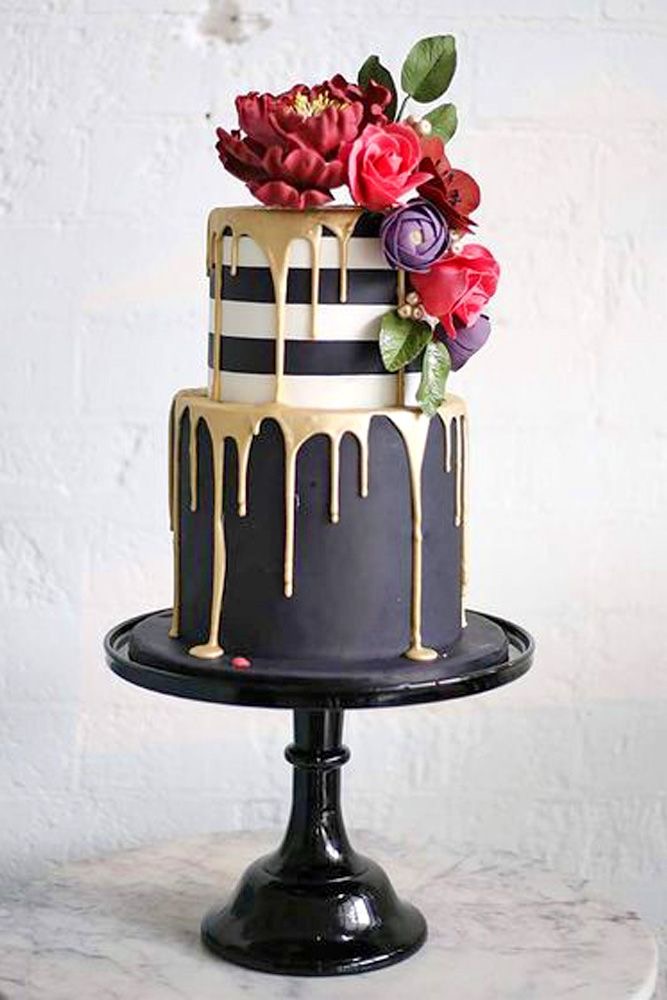 Drip Cake Photos via: 1 / 2 / 3 / 4 / 5 / 6 / 7 / 8 / 9 / 10 / 11 / 12 / 13 / 14 / 15
Wreath Cakes
If you prefer simplicity with a touch of character, think about a wreath cake.  Take a regular, plain cake and smack a sugar wreath right on the front. Wah-LAH! Beauty, elegance, and a timeless cake.  Wreaths aren't just for your door anymore!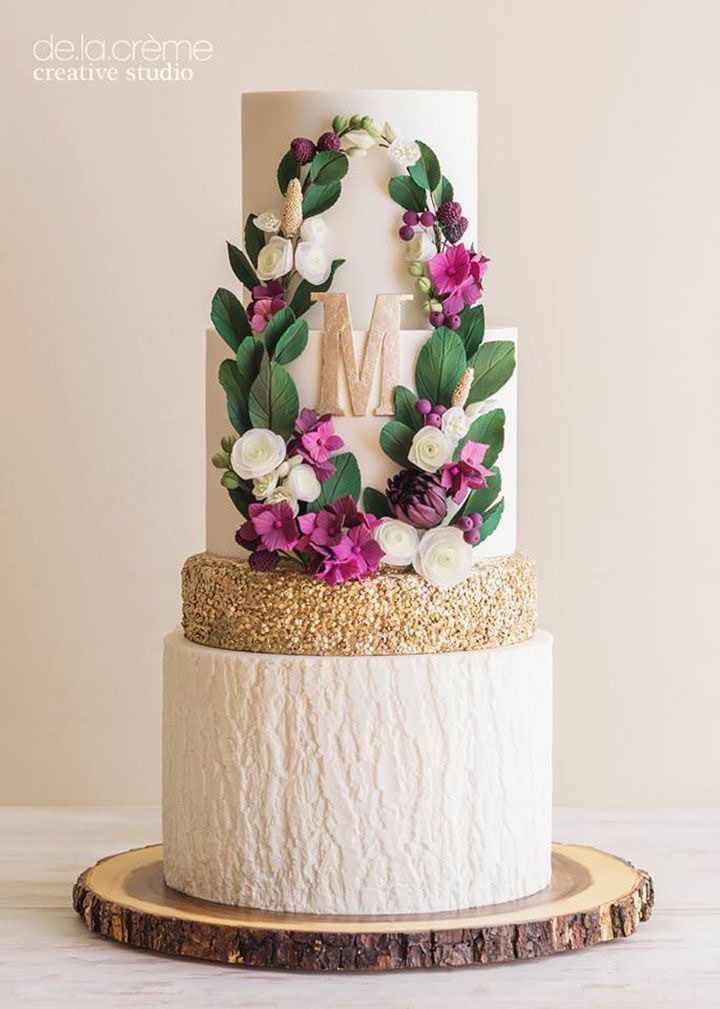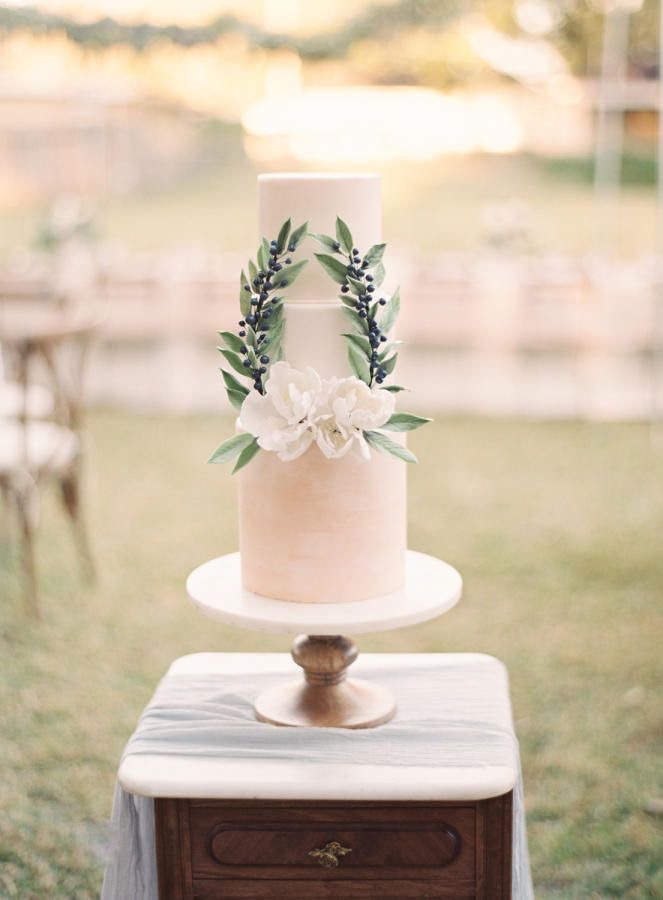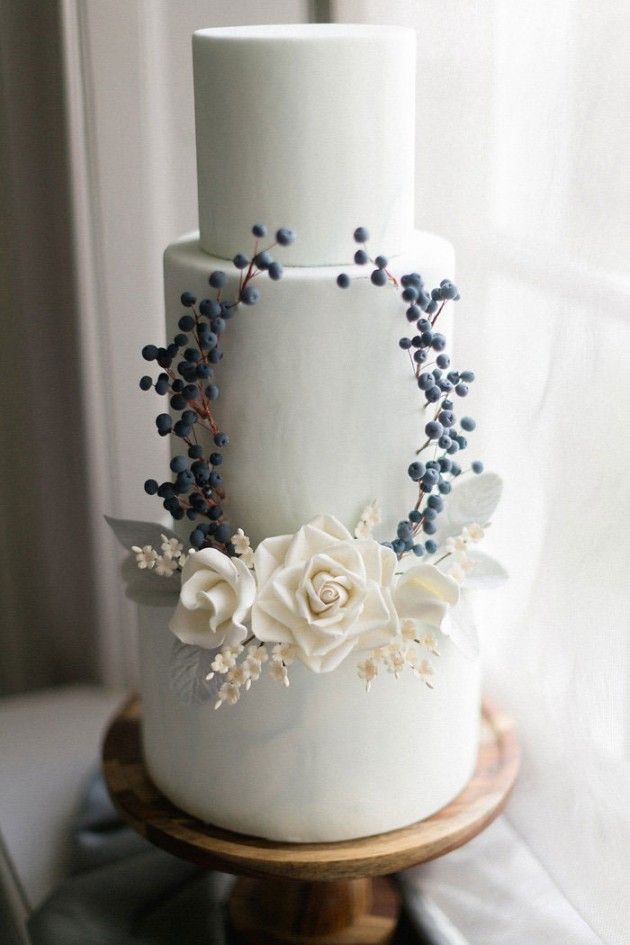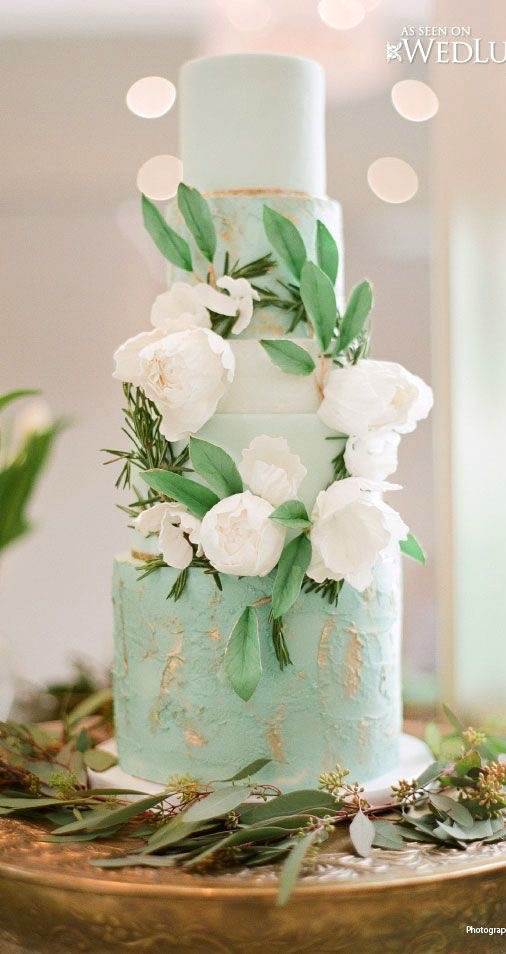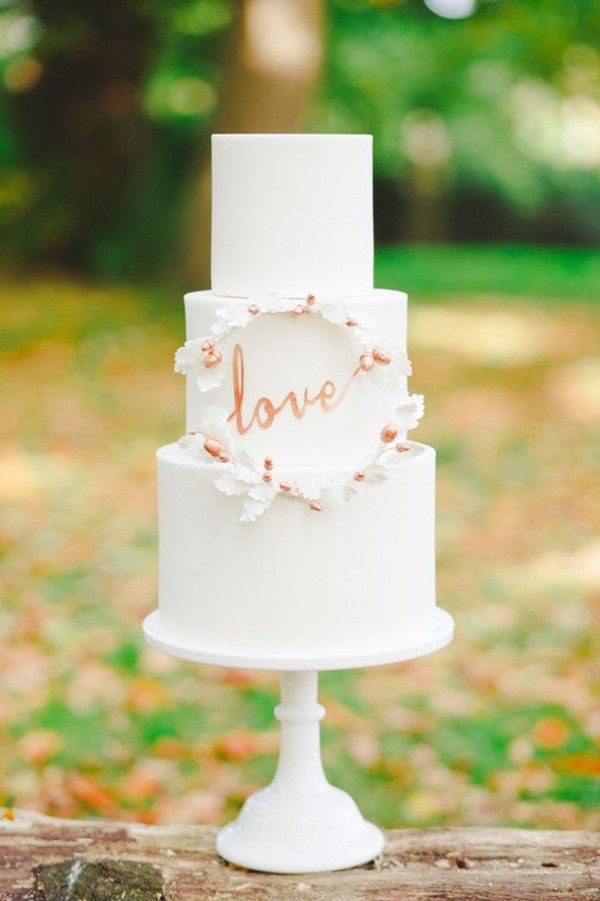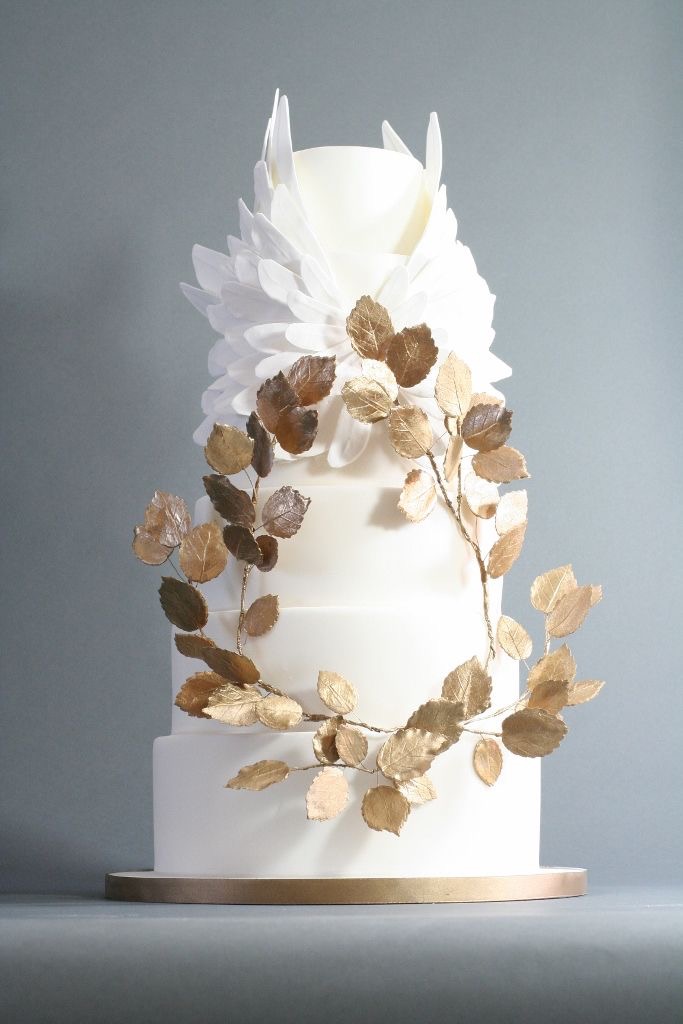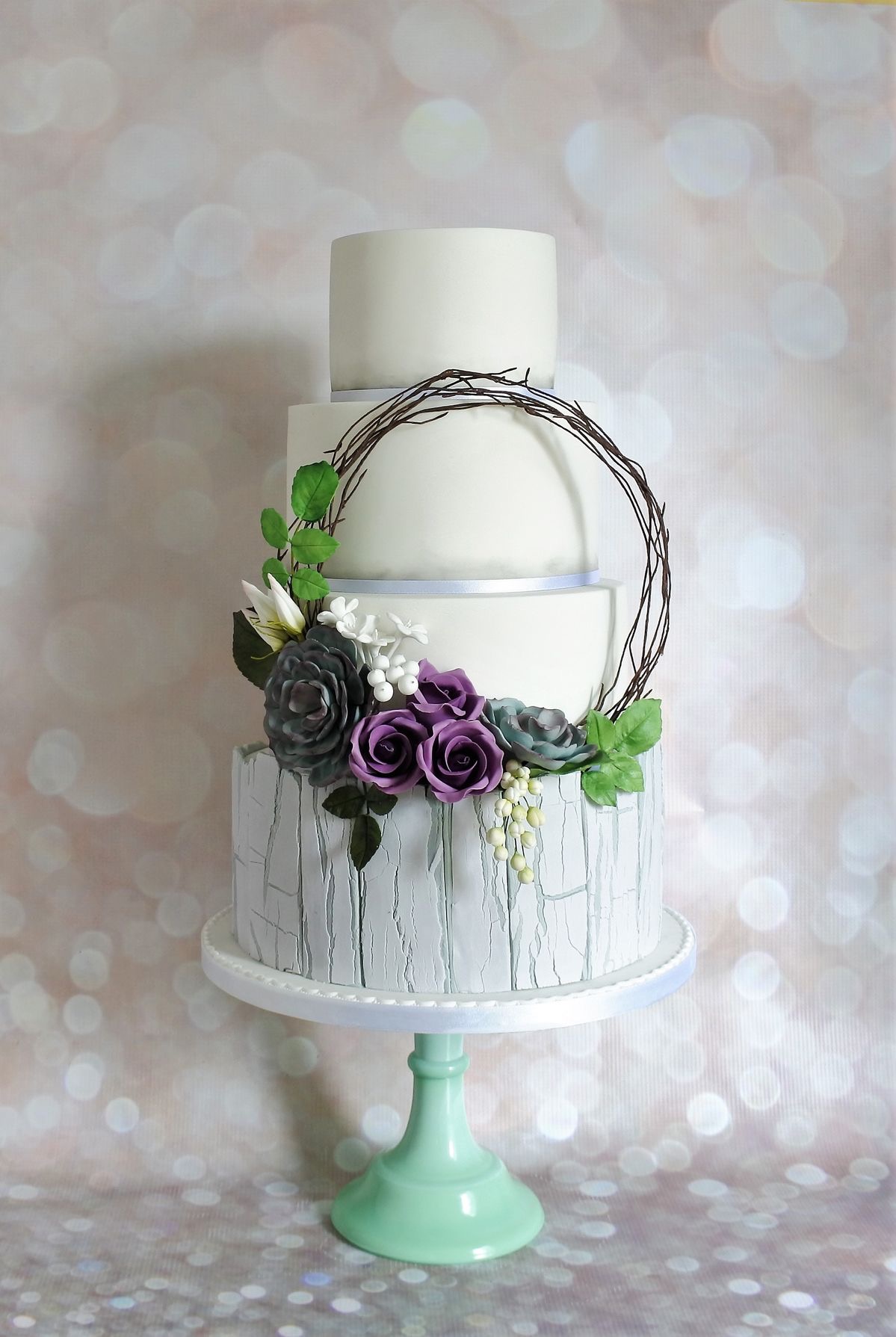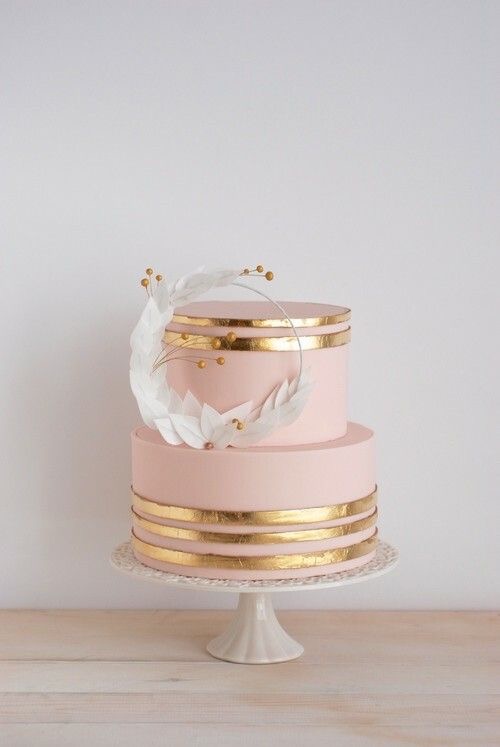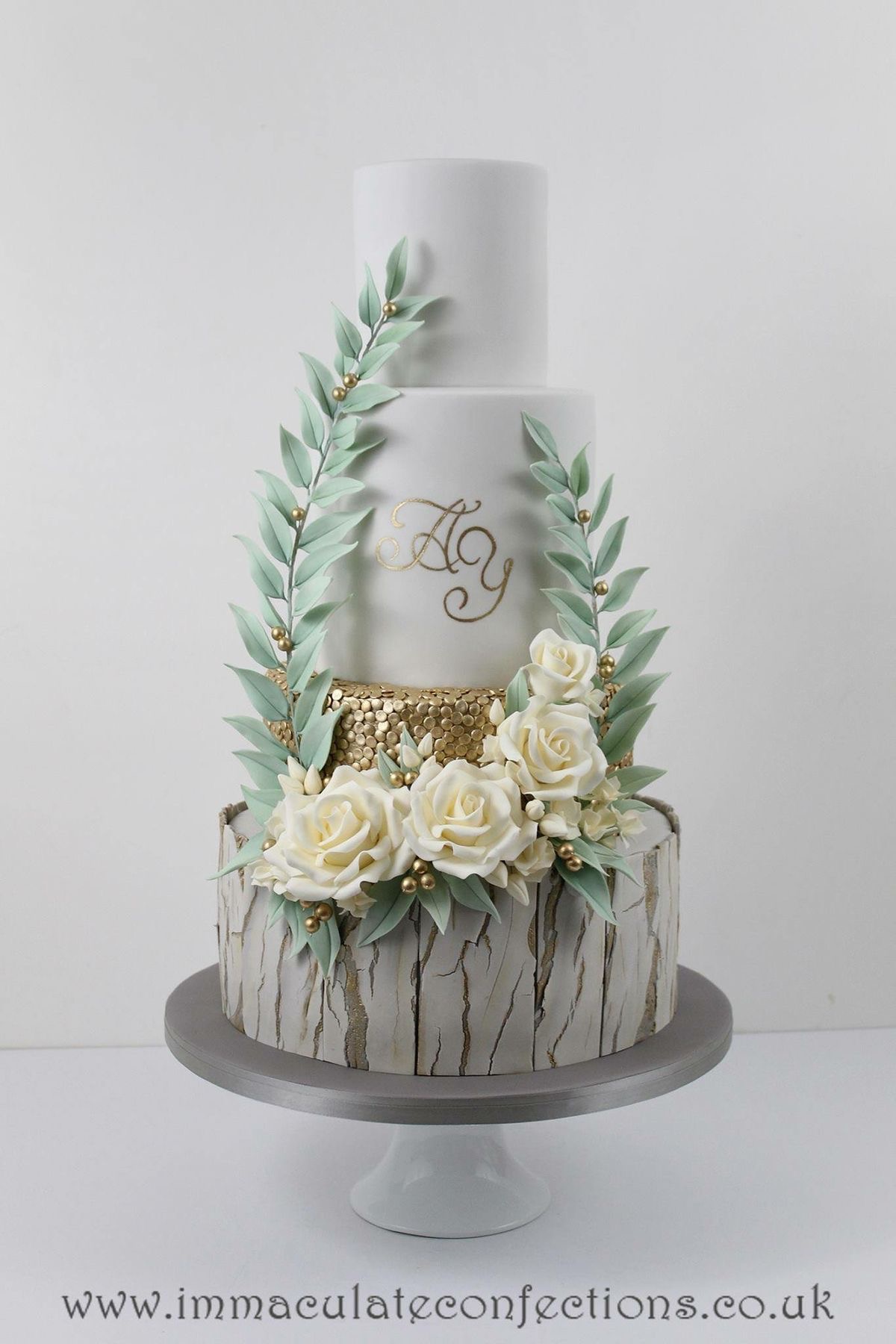 Wreath Cake Photos via: 1 / 2 / 3 / 4 / 5 / 6 / 7 / 8 / 9 / 10 / 11 / 12 / 13 / 14 / 15
No matter which of these cakes you choose for your wedding, you're bound to have a show stopper!  Leave a comment below and let me know your favorite style of cake.  Make sure to check out my Pinterest board, Wedding Cakes, for more inspiration and subscribe to my blog to get more wedding tips right to your inbox!